A new graphic showing how music sales have evolved over the last 30 years.
We've purchased music in an astonishing number of formats over the last three decades: vinyl, 8-track, cassettes, CD, downloads, streaming, and ringtones.
Statista put this all into one big graphic.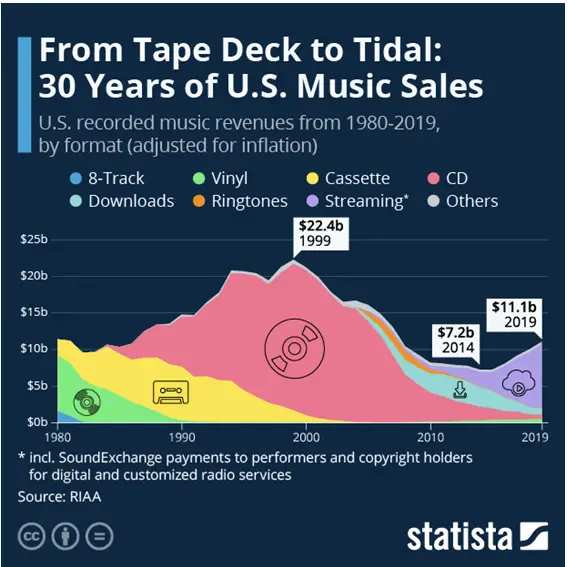 Then there's the spectacular crash of CD sales since 2001.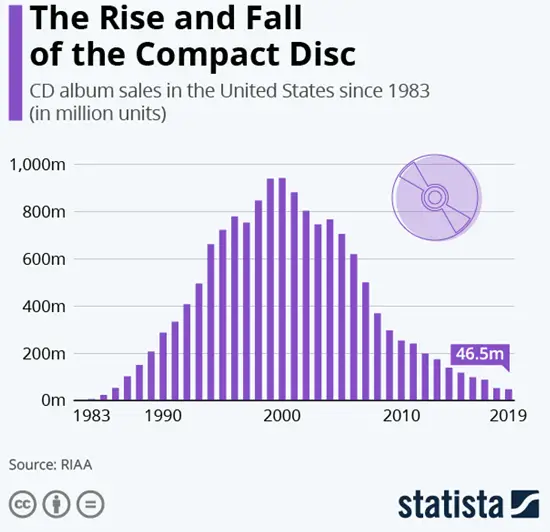 And yes, it's a streaming world now.