A new Ontario subdivision is looking to name streets after famous Canadians like Gord Downie
If you're a developer, you're expected to name the streets in your new subdivision. Given the number of streets, avenues, roads, boulevards, crescents, closes, mews, terraces, lanes, ways, etc., it's hard to find something that will provide a proper and unique address.
RealAlt Investments is building a new community in Dundalk, Ontario, near Barrie. Their solution is to crowdsource possible street names by asking 1,000 people which Canadians are "street-worthy." Here are the finalists.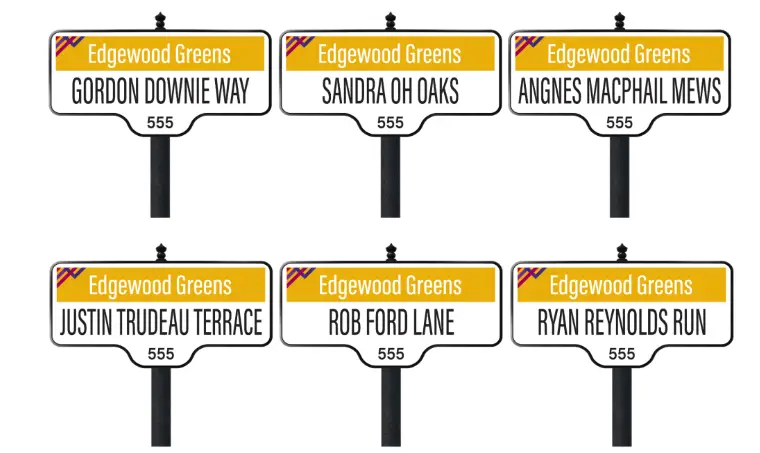 Ryan Reynolds has the most votes with 31.9%. Gord is sitting at 22.1%. If you want a piece of the voting–or if you want to suggest a new name–go here.
More at Global News.