A New Song from the Pixies. Wait–What?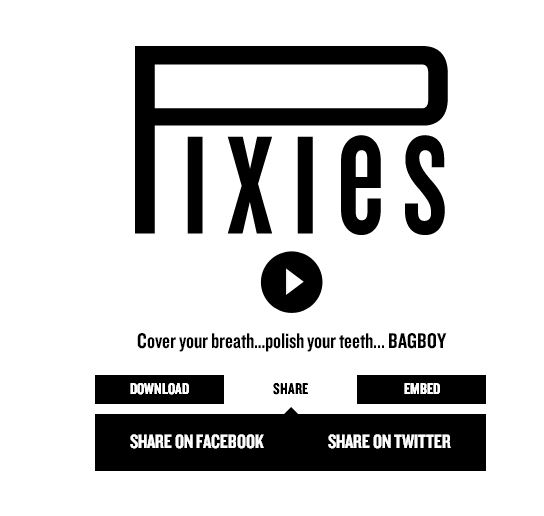 The Pixies' reunion is now in its ninth year and up until now, I can only recall one new recording in that entire time. And "Bam Thwok" came out in 2004.
Early this morning, though, the Pixies newsletter advised fans of a new track called "Bagboy." And yes, that's Kim Deal singing in the chorus.
Click on the image to hear it/grab it/share it.