A New Way to Submit Music to Bloggers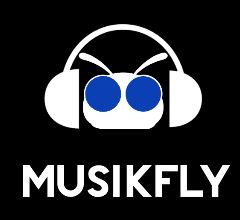 I get about 150 emails a week from people asking me and my peeps to review music.  That doesn't count the stuff I get in the mail from labels, publicists and managers (yes, I still get lots of CDs) or the stuff that's delivered to me via formal digital distribution channels.
That's a LOT of music to listen to.  And the volume increases every month.
That's why I've registered to check out MusikFly, a services that supposedly makes it easier to submit music to blogs and websites.  From Hypebot:
MusikFly, based in startup-centric Boulder, launched back in March. I spoke yesterday with Fletcher Richman who is a co-founder with a CEO role though the group of current and recently graduated students is not that big on titles.
But there's plenty of time for giving people titles as the service is currently somewhat of a side project for the group which is taking the next school year to decide if MusikFly has the potential to go beyond being a feature and becoming a company.
Side project or not, the MusikFly team is rapidly iterating their service. For now they're self-funded but they've already turned down angel investors who've shown interest. My impression is that they could probably continue on their own unless they decide to pursue some of the grander possiblities for MusikFly beyond music submissions.