A Non-Podcast Conversation with Sean Cannon of Striped Podcast
WHY are podcasts all the rage these days? Everyone and their mother seems to be involved in one, from amateur investigators delving into whodunit mysteries to opinions on living one's best life even as the world around us burns to the ground. There's also that guy who's been doing some music documentary for the last 25 years – Whatsizname again?
If you ask Sean Cannon – who knows a thing or two about the medium – podcasts combine the best of early-20th century mass communication as well as storytelling with the efficacy and personalization of digital. Mr. Sean Cannon as he's known on Twitter is the host of a new series called Striped, exploring the history of a little two-piece band out of Southwest Detroit that made a lot noise on a global stage throughout the 2000s, The White Stripes.
The first two episodes were released on October 8th (bonus points for basing their titles on White Stripes lyrics), and the remaining ones in "Season One" will come out over the next three consecutive Tuesdays. In a conversation I had with the smooth-sounding Cannon, Season One's timeline is meant to coincide with the 20th anniversary of The White Stripes' self-titled debut, while Striped as a whole will encompass the entirety of Jack and Meg White's candy cane-coloured existence. Relax dude, I was already hooked!
Podcasts are becoming increasingly corporate and more elaborate in terms of production companies, studios and distributors, with big-moneyed entities like The Daily by the New York Times being one example. Cannon feels pretty good about where Striped is at so far going it alone independently, although having Third Man Records' stamp of approval definitely doesn't hurt. Especially TMR co-owner / Jack White's nephew / R'n'R Historian and official White Stripes archivist Ben Blackwell's participation, who was also Cannon's champion about how this story should be out there in this explicit fashion.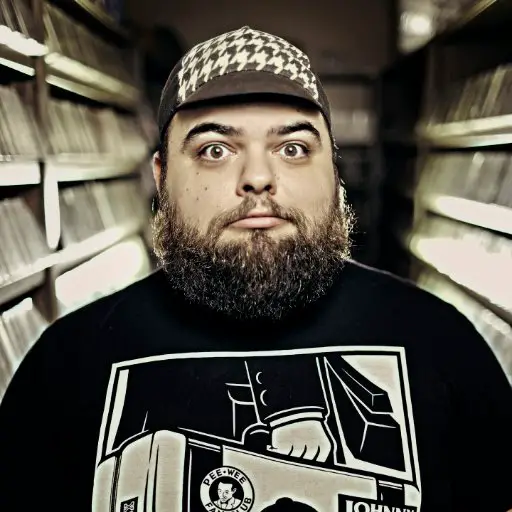 Cannon won the prestigious Peabody Award in 2017 for his podcasting prowess on The Pope's Long Con concerning a gun-toting biker preacher elected to office. "Think Rob Ford but like ten times worse" is a sure-fire way to sell any Torontonian on listening. But for all his experience and accolades, Cannon says he never had a potential story arc mentally unfold before him the way Striped did in the first formal session with Mr. Blackwell. This was much, much more than chronicling the exploits of a group that won six Grammy Awards and had one of their songs adopted by the Italian national football team during the 2006 World Cup. There have already been books written about them as they were blowing up; this podcast is the first time anyone has given The White Stripes a narrative in full view of their legacy. The city of Detroit plays just as big a role, as it was a place that had been overlooked for years after The Stooges and MC5 tried to break out, and outright abandoned by everyone from area residents to the auto industry. Ju-u-ust when people started paying attention to culture in "Rock City" again, there were Jack and Meg White.
"Now you're foisting expectations on me" was Cannon's reaction when I told him how much I'm enjoying his setup, delivery, and promise of engaging music-related content to come. If I haven't convinced you to subscribe so as not to miss a syllable uttered, maybe Sean himself will win you over!