A preview of the I Mother Earth shows that will feature both Edwin AND Brian Byrne
[Ross MacDonald files this report from Ottawa. – AC]
It is rare that a rock band can carry on when their lead singer departs, they are the vocal connection to the audience.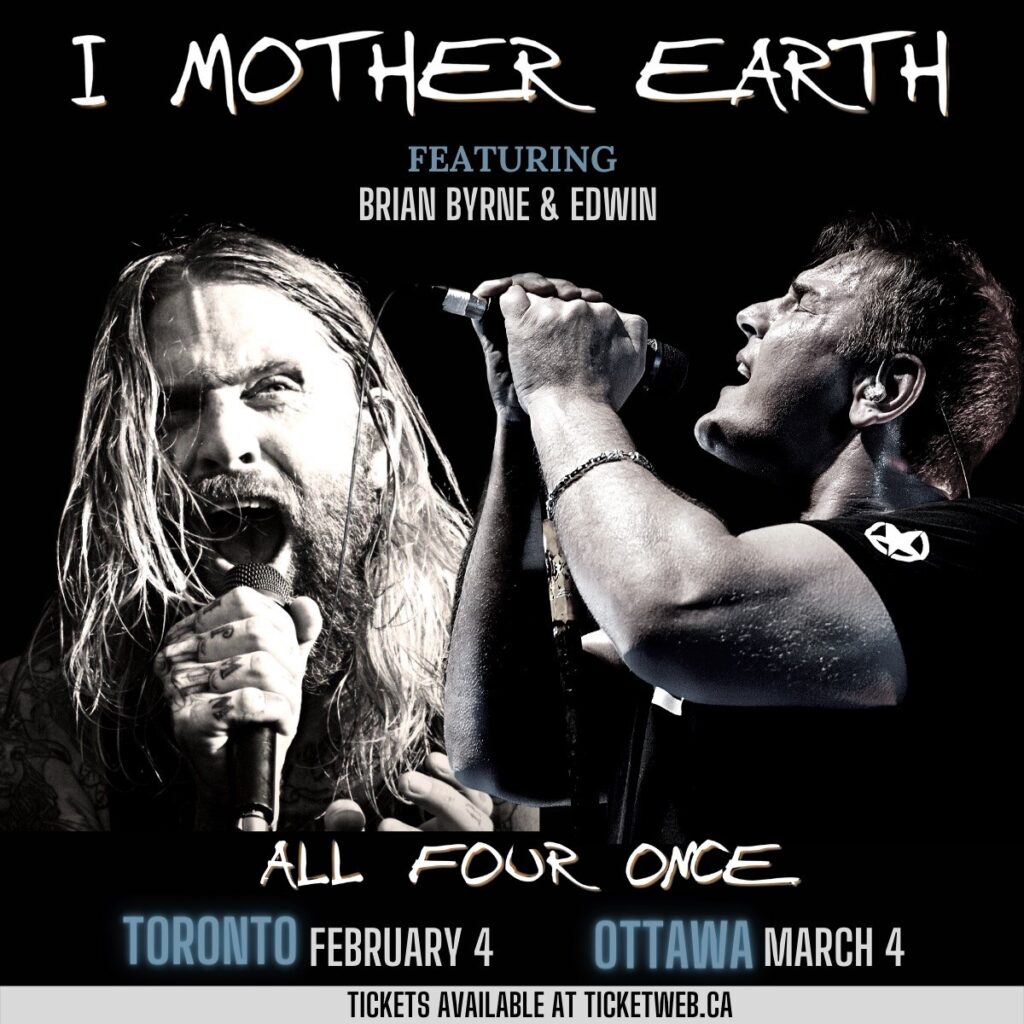 In the 90's I Mother Earth was dominant on the Canadian rock scene with hits like 'One More Astronaut' and 'Another Sunday'. But when lead singer Edwin left, brothers Jag and Christian Tanna wanted to carry on, so they brought in Brian Byrne and the success continued with singles 'Summertime In The Void', 'We Got The Love', and more.
Now I Mother Earth have reunited the Tanna brothers with both Edwin and Brian Byrne for back-to-back shows at The Bronson Centre Music Theatre n Ottawa on Friday 29 April and The Phoenix Concert Theatre in Toronto on Saturday 30 April; presented by Spectrasonic and The Phoenix. The show in Ottawa will be filmed and recorded for a future release.
Says founding member Christian Tanna, "All the support we have had through the years from fans, friends, and family has sustained us. Our supporters have been there for us when we were low and kept us honest when things were rolling. Through these last couple of difficult years for all of us, it has been challenging to really connect with each other. We thought doing these shows could be something special, where we could thank everyone who has been there along the way. – Love, Your Mothers"
A limited number of tickets are still available.