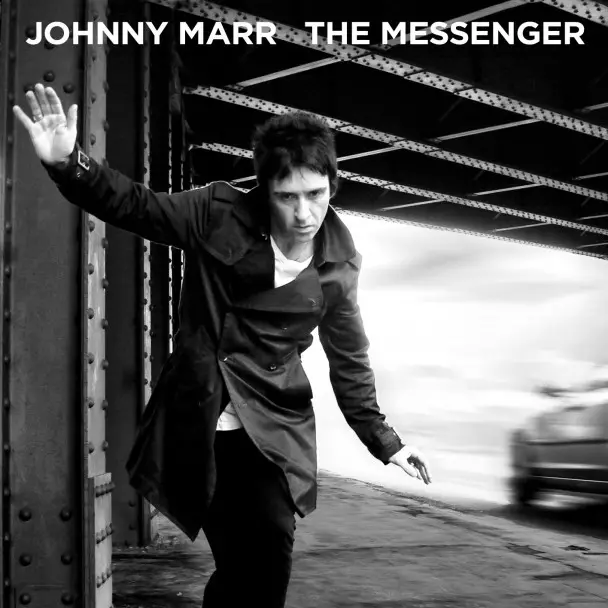 All you Smiths fans who are holding your breath waiting for a reunion, you can give it up. It's not going to happen–at least according to Johnny Marr. He likes being a frontman now that his first solo album is out.
That's one of the takeaways in this interview with The Hollywood Reporter:
The Hollywood Reporter: There are moments on The Messenger that immediately call to mind The Smiths. Was that intentional?
Johnny Marr: For the longest time when I did that, I would erase it. What I did with The Smiths is still so loved, but as a young man trying not to be stuck in a box, I went through many periods where it was very important to me to do things other than that. No one wants to have a tag put on them at the age of 24. At the same time, you get to a point where you're just really happy to have something that people love. So now, when a riff comes up, and people in the control room start smiling, and [you] have a feeling that someone is gonna love it, you just drop your agenda — you record it, and you just look up and thank the god of inspiration and don't over-think it. That's the difference, really, with where I'm at now. It's good to have those considerations and attitudes at a certain point in your life, but at other times you just drop the shit, you know?
THR: Did you have some very definite thoughts about what you wanted to do on your first solo album?
Marr: Sound-wise, I didn't try to conceptualize it too much, and lyrically, pretty much the same thing. I wanted to be able to take inspiration from my environment. It's important that I made a record that would be good live. Other considerations were that I wanted it to have energy, and I didn't necessarily want to sing particularly too much about my feelings, but more about my thoughts. There's already too many people singing about their feelings; I'd rather more people sing about their minds. I'm kind of joking about that, but also there's plenty of other people who can do that better than me. I like Brian Eno's early solo records, and I like Siouxsie Sioux and Wire. I've tried to not get too sentimental or emotional. And then right at the end of the record, just before it was all done, I felt that I succeeded too much in doing that. So, at the eleventh hour, I wrote the song "New Town Velocity," because I wanted to put something emotional [and] autobiographical in there.