A Quick History of MIDI and How It Changed Music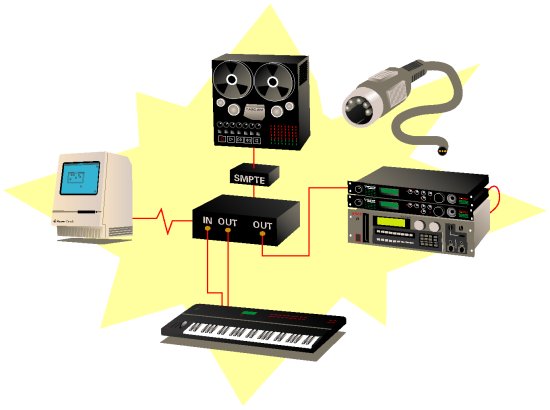 From DJ MIdi Controllers. Click the image for more.MIDI stands for "Musical Instrument Digital Interface," the first widely available commercial standard language that allowed electronic instruments to talk to each other.  
Up until it came along, synthesizers had to be played individually.  The best any player could do is play one synth with one hand and one with the other.  The idea of chaining them together in some meaningful ways was science fiction.
MIDI changed all that.  And in the 30 years since, music has never been the same.  The BBC reports:
The development opened up a "whole new era of music processing", as Dave Smith puts it.
"What MIDI did is it allowed the first home studios to be born," he says.
"The computers were fast enough to be able to sequence notes, control the number of keyboards and drum machines at the same time… it kind of opened up a whole new industry."
It was a breakthrough that would have the same kind of impact on popular music as the electrification of guitars decades earlier.
Sitting beside a row of keyboards and a big mixing desk at a home studio in Buckinghamshire is Alex Paterson, founder of the ambient dance band The Orb.
"God bless MIDI", he exclaims, as a bass sound from one the synthesisers pulsates from the studio speakers.
"It was like walking into a dream," says Paterson, describing the studio set-up used to record the band's anthemic 1990 track Little Fluffy Clouds.
"Suddenly, you could be playing something on one synth and then you could walk over to the next synth and you could be playing the exact same thing.
"It was all there stored up ready to go for you – unbelievable stuff really," he recalls.