A Rare Interview with the Beach Boys' Mike Love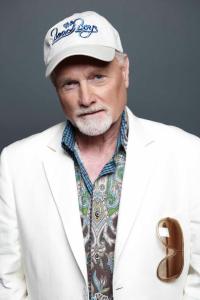 This appeared over at Biff Bam Pop.  Mike hardly ever talks to anyone this long–but he talked to Andy Burns.
When I was 20 years old, The Beach Boys changed my life. A friend at university got me into the band, explaining Pet Sounds to me, and I was quickly off into a world of discovery. I learned to love both the experimental side of the band, along with the wonderful music they crafted in the early 60s which brought California to the world. One of the highlights of my personal and professional life was when I traveled to California in 2004 to interview Brian Wilson about his resurrected SMiLE album. But while Brian Wilson was the architect of the bands gorgeous music, Mike Love was the lead singer and co-writer on so many of those pre-SMiLE gems.
The history of the Beach Boys is long and storied and dramatic, all things you can read about elsewhere. For me, when the opportunity to finally talk to Mike Love came about, I was more interested in exploring his legacy – what inspired him as a kid, how did he come to write some of pop music's most enduring words, and what keeps him going today. Though 2012's 50 Anniversary Tour featured the classic Beach Boys line-up of Brian Wilson, Mike Love, Al Jardine, Bruce Johnston and David Marks, today's band is the one that Love has performed with live for more than a decade, a smaller, compact group of musicians that play everywhere from casinos and state fairs, to theaters and Hyde Park. It was hours before a gig in Montreal that I spoke to Mike Love on the phone, in a conversation that went 45 minutes with Love doing most of the talking. The singer was friendly and engaging, delving deep into the band's history, how he likes to perform today, his thoughts on the reunited Beach Boys album,That's Why God Made The Radio, and their upcoming box set, Made In California.
So, without further adieu, put on some rock and roll music, and delve into part one of Biff Bam Pop's exclusive interview with the one and only, Mike Love.