A review of Jack White's cell phone-less show in Toronto
[This comes via occasional contributor Gilles LeBlanc. Follow him at @rockthusiast. The gig poster was designed by Sara Deck. All photos are by David James Swanson, Jack's official photographer. See more at www.JackWhiteIII.com. AC]
If you know anything about Jack White, you're probably aware he has a thing for the Number Three.
I only really bring this up because June 9th, 2018 marked the third time Jack White has played Toronto's Budweiser Stage – the previous occasions were in 2005 and 2007 when it went by the name Molson Amphitheatre with some little band you may have heard of called The White Stripes.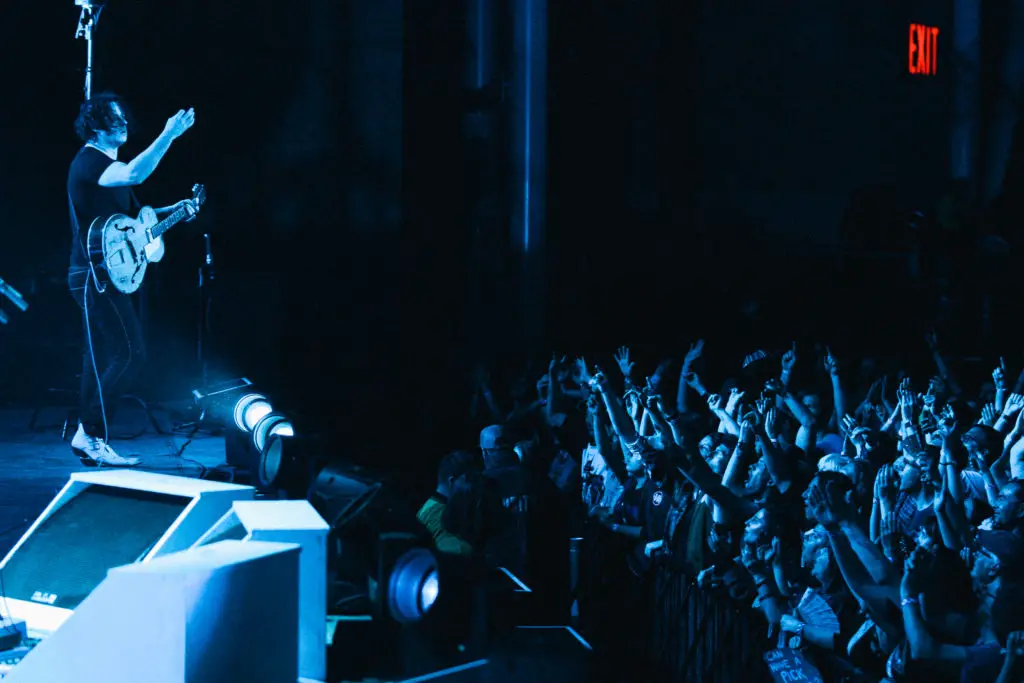 For reasons only he could explain, the rocker with a taste for the eccentric decided to make the last stop on the Boarding House Reach tour before jetting off to Europe extra special (his third solo album, as luck would have it). With a newish four-person backing group more than ably picking up on his cues, they absolutely plowed through twenty years of material that sounded so fresh, alive and urgent, it makes you wonder where all this "rock is dead" nonsense is coming from.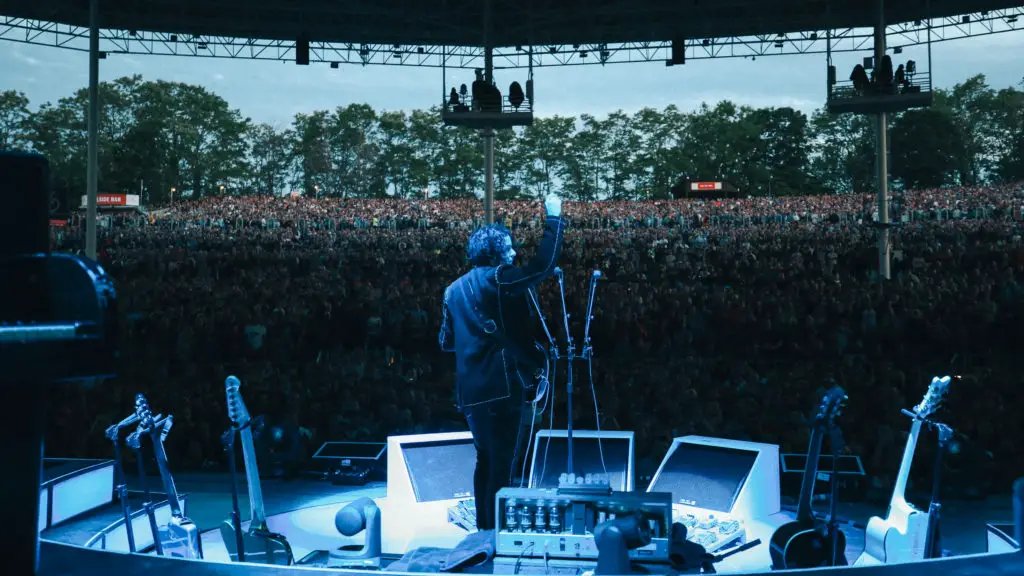 With twin keyboard setups maned by touring members Neal Evans and Quincy McCrary, not to mention rich bass courtesy of childhood friend Dominic Davis, White's songs are more fleshed out than arguably any point in his career. The guitar is still very much front and centre in Jack White's world, surrounding himself with no less than five instruments of amplification he would seemingly choose at random and force every single person in the venue to follow his lead. A vintage-looking piano in roughly the middle of White's two-tiered platform was a symbolic reminder that no matter how technologically advanced his video projections may have become, music foundations will always be what's most important to him.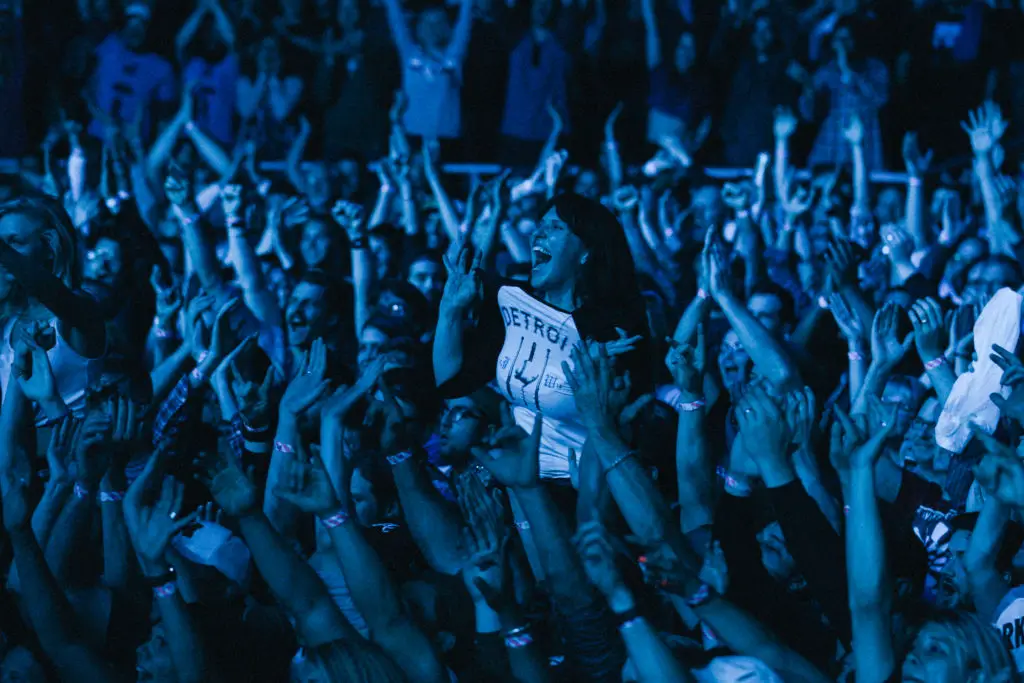 There was a lot of prattling beforehand about White's self-imposed no-phones-allowed policy. While part of me missed live-tweeting so as to manufacture FOMO for anyone not in attendance, getting in touch with people you didn't necessarily come with was probably the biggest inconvenience. By the end of the night however, I personally found myself having more conversations with strangers at a concert than I can remember in eons. And rather than the cancerous glow emanating via thousands of phones during the more ballad-y "Love Interruption", there were good old-fashioned lighters in the air. Conveniently, a lot of the lighters being used were blue-coloured ones emblazoned with White's "III" logo bought beforehand from the merchandise table.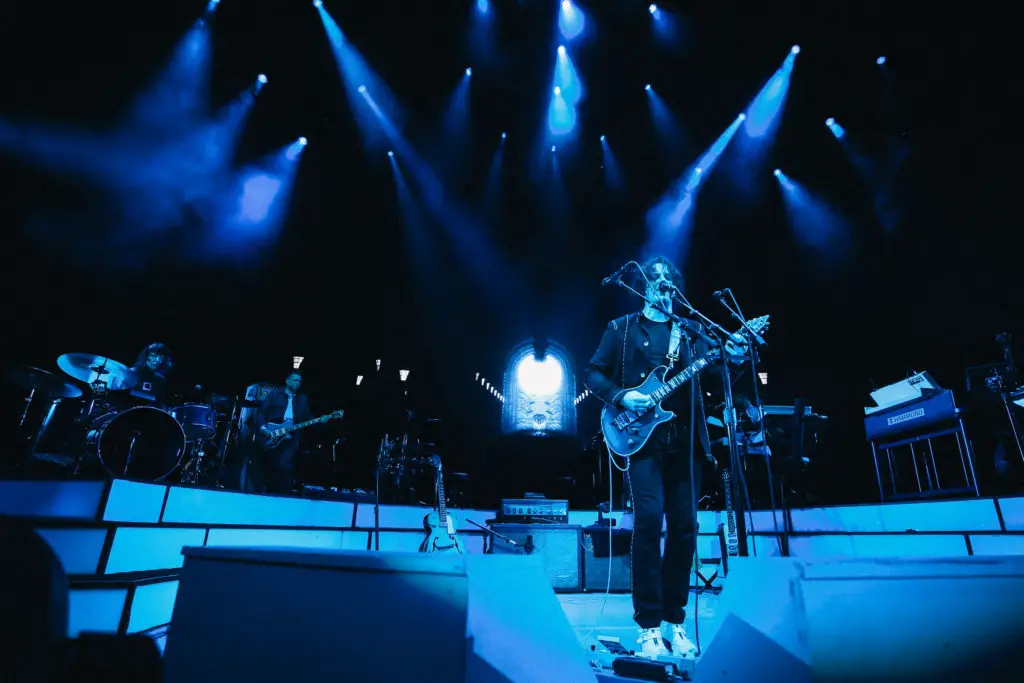 Besides profiteering off of his loyal faithful, White did appear to succeed in having Torontonians be in the moment, starting with openers Radkey. With no screens to look at, all eyes were on the three siblings whose ripped denim look reminded me of the Ramones with more than a little "Cult of Personality" by Living Colour swagger. Speaking of personality, Jack White has always been a commanding presence on stage, from previous bands The White Stripes with faux-sister Meg White to both The Raconteurs and The Dead Weather, even if he tried relegating himself to the background in the latter as their percussionist. His gift of surprising audiences over and over (and over) still shines brightly as a solo artist. I certainly wasn't expecting him to step behind a SECOND drum kit to jam out "My Doorbell" in tandem with Carla Azur while also singing à la Sébastien Grainger from T.O. two-piece Death from Above.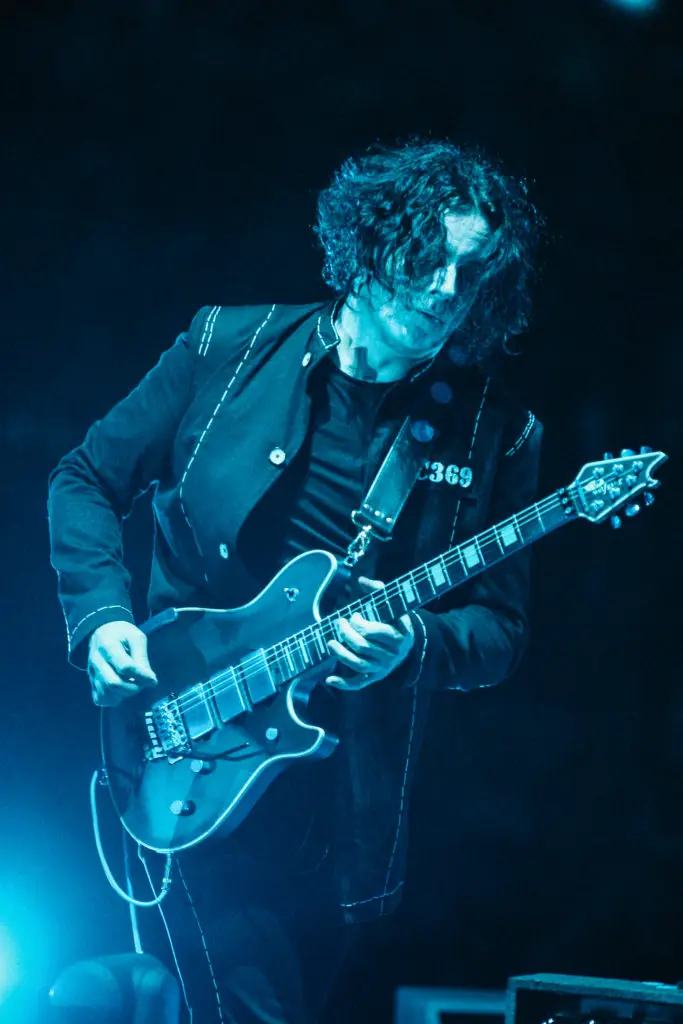 Jack has an obvious affinity for the Queen City of Toronto; he was spotted at a club just north of our iconic Queen Street West after thanking us collectively as a country for making Boarding House Reach a #1 album. Whether they were subtly conscious connections or simply odd coincidences, they all made for maybe the best show I've personally seen featuring Jack White. Third time was definitely the charm for him!
By the way, Lüz Studio, a Canadian visual design company, created all the visuals for the show. Take a look.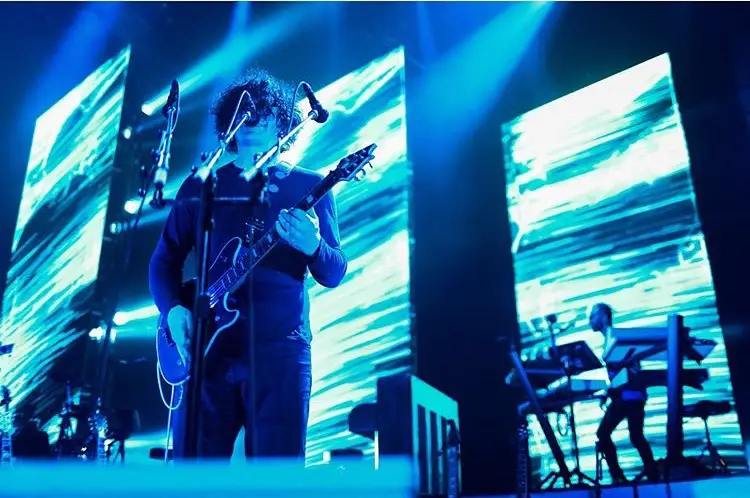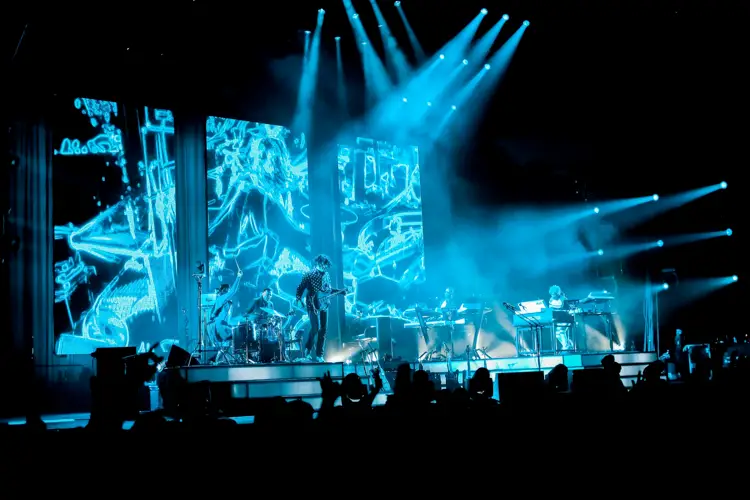 Setlist
Over and Over and Over (Jack White – Boarding House Reach)
Corporation (Jack White – Boarding House Reach)
Dead Leaves and the Dirty Ground (The White Stripes – White Blood Cells)
Lazaretto (Jack White – Lazaretto)
I Think I Smell a Rat (The White Stripes – White Blood Cells)
Little Bird (The White Stripes – De Stijl)
Just One Drink (Jack White – Lazaretto)
Hotel Yorba (The White Stripes – White Blood Cells)
Hypocritical Kiss (Jack White – Blunderbuss)
High Ball Stepper (Jack White – Lazaretto)
My Doorbell (The White Stripes – Get Behind Me Satan)
Humoresque (Jack White – Boarding House Reach)
Love Interruption (Jack White – Blunderbuss)
I Cut Like a Buffalo (The Dead Weather – Horehound)
Get in the Mind Shaft (Jack White – Boarding House Reach)
I'm Slowly Turning into You (The White Stripes – Icky Thump)
Encore:
Sixteen Saltines (Jack White – Blunderbuss)
That Black Bat Licorice (Jack White – Lazaretto)
Fell in Love with a Girl (The White Stripes – White Blood Cells)
Ice Station Zebra (Jack White – Boarding House Reach)
Steady, As She Goes (The Raconteurs – Broken Boy Soldiers)
Icky Thump (The White Stripes – Icky Thump)
Connected by Love (Jack White – Boarding House Reach)
Seven Nation Army (The White Stripes – Elephant)