Krist Novoselic posted this at Nirvana.com after some friends went out for pizza in Chicago. From left to right, Steve Albini, Pat Smear, Rick Nielsen, Piece owner/operator Bill Jacobs, Dave Grohl and Krist Novoselic.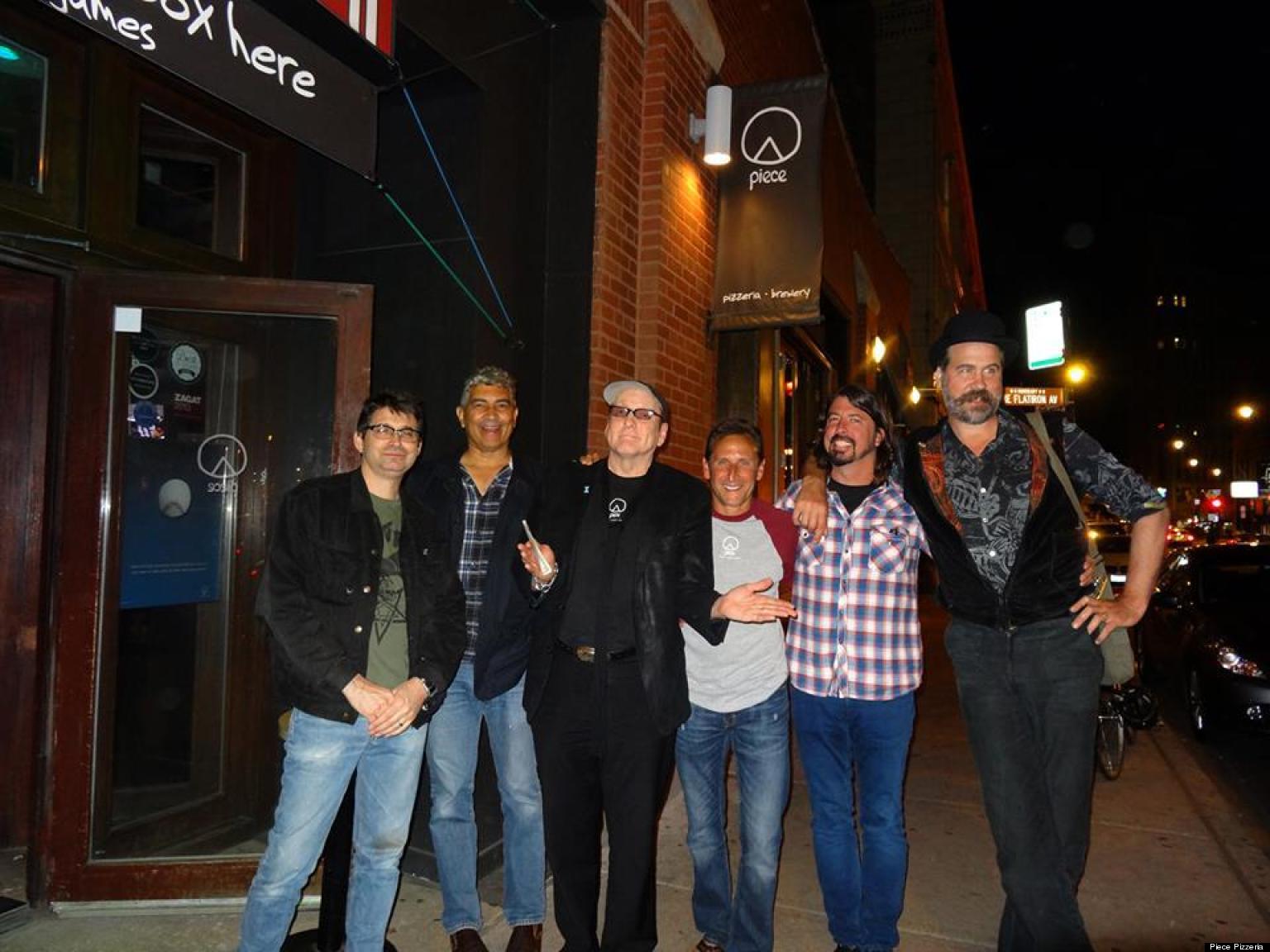 Speaking of Nirvana, we're starting to get information about the 20th anniversary reissue of In Utereo. Universal Music released this today:
Universal Music Canada will commemorate the 20th anniversary of the unwitting swansong of the single most influential artist of the 1990s with a multi-format release that spreads more than 70 remastered, remixed, rare, unreleased and live recordings over configurations ranging from a 3-CD/1-DVD Super Deluxe Edition to a standard digital/CD remaster of the original album.
Material exclusive to the various versions of the In Utero 20th Anniversary reissue will include a veritable treasure trove of never-before-heard demos, B-sides, compilation tracks, and live material featuring the final touring lineup of Cobain, Novoselic, Grohl, and Pat Smear…including the long-awaited release of the complete "Live and Loud" show from Seattle's Pier 48 on 13 December 1993.
Additionally, a standalone single-disc DVD of the complete "Live And Loud" show along with several never-before-released bonus performances will also be released on September 24.