A Selection of the Best Internet Radio Stations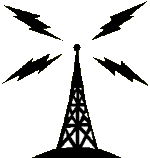 It used to be that if you wanted to listen to a faraway radio station, you had to rely on AM atmospheric skip, shortwave or something pulled down by a satellite through a cable system. Those days are long gone.
We've come a long way since RealAudio set up a radio streaming service so fans could hear baseball games away from their home city. The Interwebs offers tens of thousands of options via the desktop, laptop and apps like TuneIn Radio.
There's a surprisingly large audience for this kind of delivery. Here are some of my favourites:
1. JAZZ-FM/Toronto has an app that's been downloaded hundreds of thousands times all over the world and a sizeable global audience. They're particularly big in parts of Asia.
2. I listen to 6 Music from the BBC as much as I can. It has long been one of my favourite stations in the world.
3. KEXP in Seattle can also be very good. Their motto is "Where Music Matters."
4. Radio Transat is a funky and eclectic station from the Caribbean island of St. Bart's.
5. And I'd be remiss if I didn't mention Indie 88/Toronto (the station where I work as the "guidance counsellor"), also has a worldwide audience thanks to its app–which is very, very good.
The Telegraph in the UK has another list of recommended Internet stations. Right now I'm listening to Ancient FM, which plays nothing but music from the Medieval and Renaissance eras.
Have you got any favourites you'd like to share?