A Smiths demo cassette just sold for $21,000
Rock memorabilia continues to be big business. The original demo cassette from The Smiths, complete with a letter from the band dated February 4, 1983, just sold through Bonhams for £14,000 (about $21,000 Canadian) despite a pre-auction estimate of £500-700.
From the description: "Unlabeled TDK cassette tape in plastic case with typed letter introducing the band and tracklist, signed in black ink with contact details for Glad Hips Music." It's also inscribed with "The Smiths are sinfully handsome, please play this tape."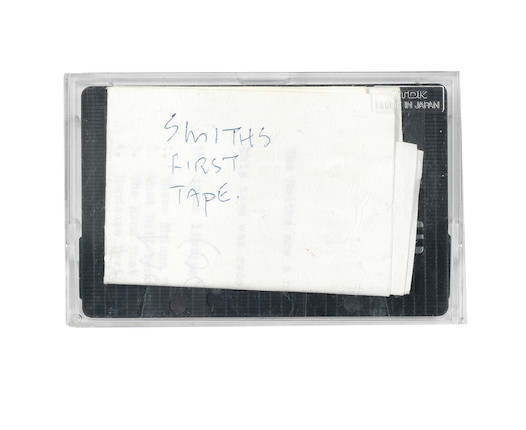 In the letter, The Smiths speak of their first 7-inch single (to be released in a couple of weeks from the sending of the tape) of "Hand in Glove" and a studio version of "Handsome Devil." Of the eight songs on this cassette, seven were played by John Peel on the BBC or as part of The Peel Sessions.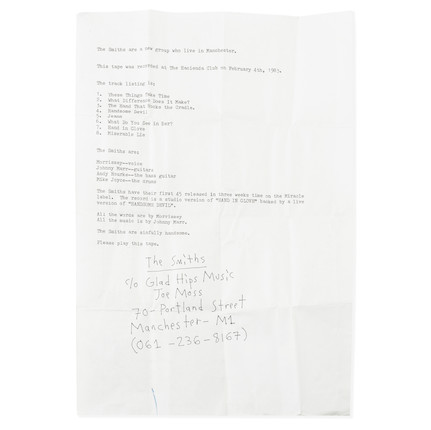 (Thanks to Leonnard for the tip.)