A Tom Petty oddity: Can anyone explain this lyrical discrepancy?
Another question from a reader. Can you help out with this Tom Petty question?
I just received the Greatest Hits album on vinyl for Christmas and threw it on the record player and interestingly enough there was an unexpected lyric on Mary Jane's Last Dance. Instead of singing "Last dance with mary jane/one more time to kill the pain" the first chorus on side D sings "Last dance with mary jane/around the room and on again".
It's just the first chorus, the remainder of the song has the known "one more time to kill the pain". After a quick Google search there is really no information on why that would be and it sounds like not every copy of the record has it either. I thought you would be a good person to ask where you think that version emerged from.
–Ashley
My first reaction is that this was a session outtake/alternative version that was slipped onto the album. I asked if there was anything in the liner notes that might indicate what happened. Ashely replied
There is not much information available on the notes for the record. The track only states "Producers: Rick Rubin with Tom Petty and Mike Campbell. From the album Greatest Hits (1993)." And the album itself was mastered in 2016 by Chris Bellman at Bernie Grundman Mastering, Los Angeles.
Another interesting thing I noticed is that there are some markings on the actual vinyl that have been scratched out and then there are additional codes etched in instead – some sort of inscription. (See below)
It is so jarring to listen to that version of the song, makes you feel like you are in an alternate universe.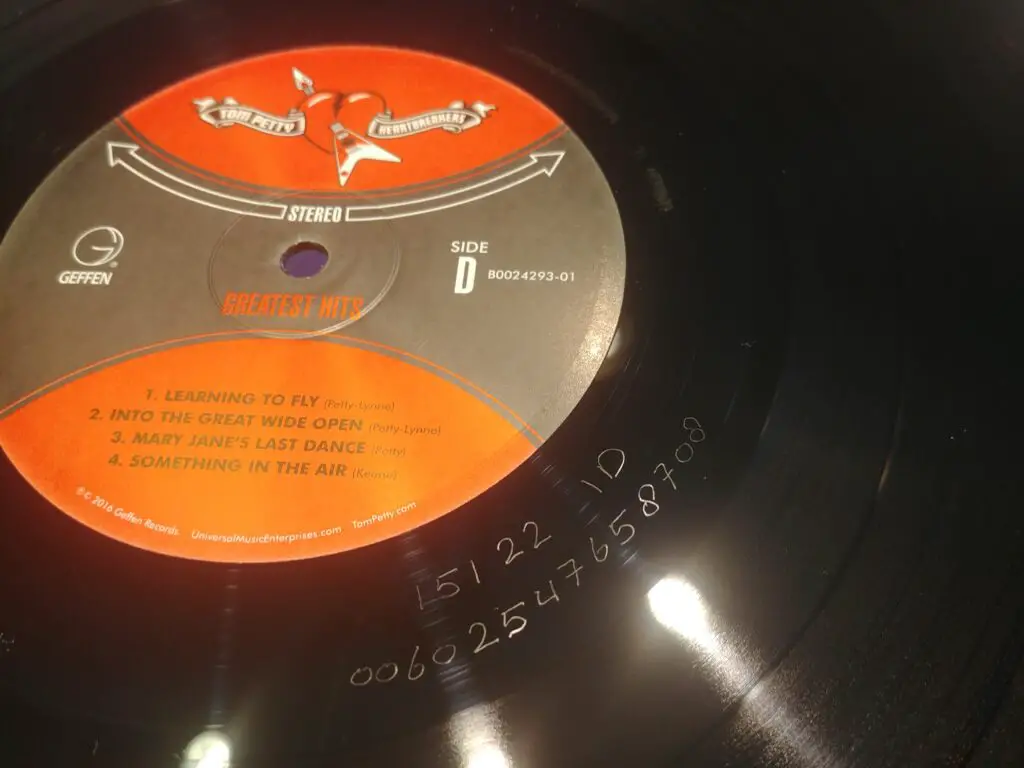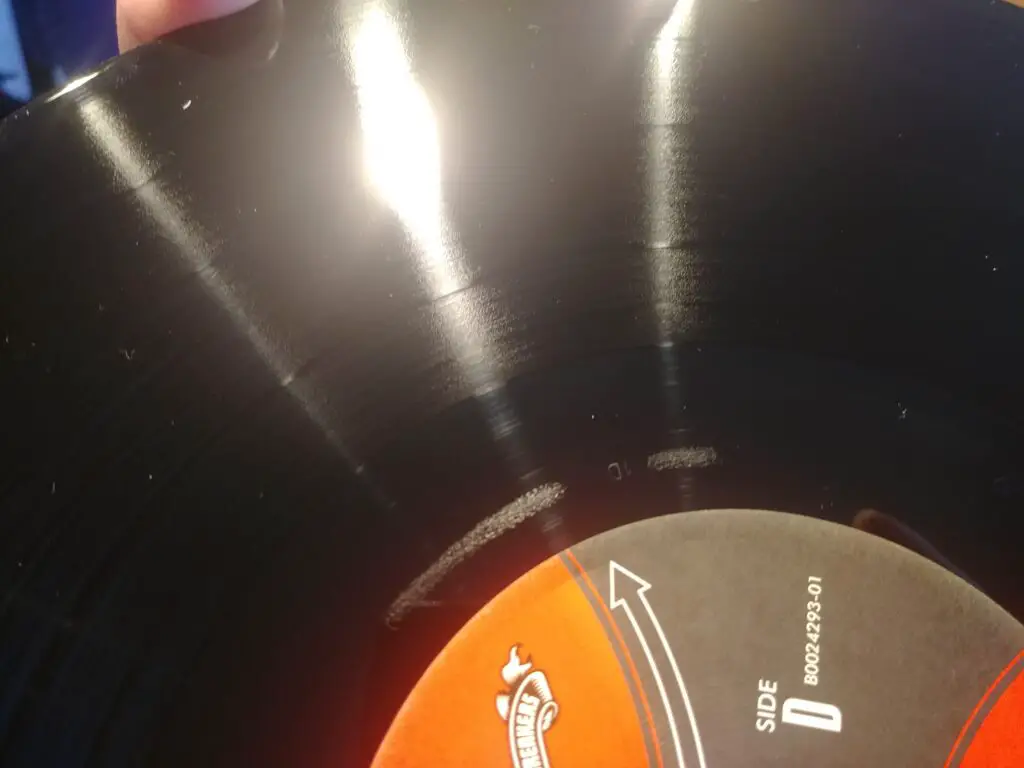 I can answer that one. Those are matrix numbers and are often inscribed on the master pressing plate by the engineer responsible for creating them. It looks like there were some last-minute changes to the catalogue system necessitating a hand-written correction.
But back to that lyric change. Online speculation is that this was a screw-up by someone in the chain of production at the label. Or maybe it's an Easter egg for hardcore petty fans to discover 23 year after it was recorded.
Can anyone else shed some light on this?