A Tool-Skinny Puppy-Red Hot Chili Peppers Supergroup? Maybe.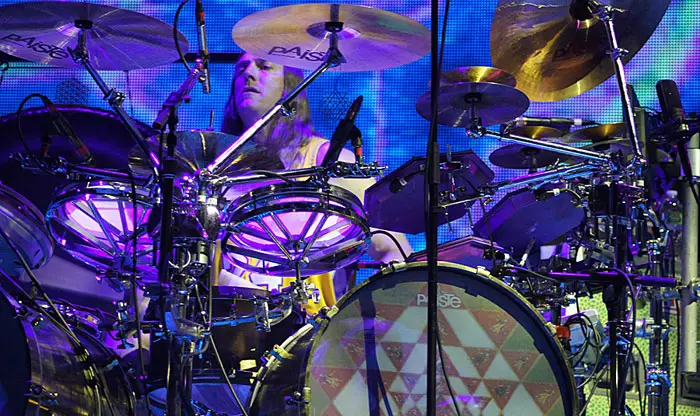 It's been seven–that's SEVEN–years since the last Tool album, so fans are getting a bit surly. An argument will be made by Red Hot Chili Peppers purists that the band isn't the same without John Frusciante. And Skinny Puppy fans haven't exactly had their fill recently, either.
So what's the next best thing? Maybe it's a group featuring members from all three groups.
Don't laugh. Rhythm, a UK-based magazine for drummers, recently talked to Danny Carey from Tool. I quote:
"I played on some Collide tracks. They're a gothic type band, more industrial-sounding. I've done a few things with Skinny Puppy in the past. Actually, me and cEvin Key from Skinny Puppy have a project in the works right now. John Frusciante might play guitar…"
Say what? The story at Under the Gun Review. Thanks to Brian from C0ndu1t for the link.