AC/DC Makes a Nice Debut on iTunes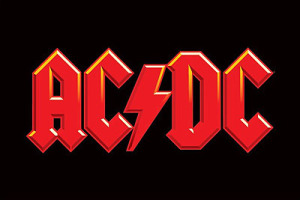 Some people still can't believe that AC/DC finally allowed their music to be sold through iTune. They were one of the last major holdouts of the digital era. And after looking at the first week's sales figures, they may be kicking themselves for not acting soon.
The band's 25 albums showed up in the iTunes store on November 19. In the week that followed, digital sales in the US went like this:
Back in Black: 15,000 copies
Highway to Hell: 5,000 copies
Live at River Plate (the new live album): 4,000 copies
High Voltage: About 3,000
Dirty Deeds Done Dirt Cheap : 2,000
The most downloaded song was "Thunderstruck" (85,000) followed by "Back n Black (68,000), "You Shook Me All Night Long" (64,000), "Highway to Hell" (50,000) and "TNT" (40,000). A total of 14 songs sold more than 10,000 copies.
Again, these are just US sales. Worldwide sales are much higher. And given AC/DC's enduring popularity, they're going to see royatlies from digital sales rolling in for qute some time.