Advice To Bands – Lead Time Is Critical For Music Writers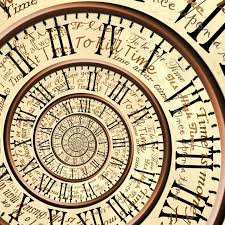 As we witnessed with the recent U2 release, there's tons of preparation required for even a 'surprise' release. Pictures surfaced month's back of U2 on a beach. Those same pictures turned out to be for the post-launch Songs of Innocence release magazine interview. Journalists need lead time to write stories.
Jamie Ludwig writes for hypebot.com on this very subject:
Some stories aren't particularly time-sensitive and deviate from "standardized" lead times for new albums and tours. Examples for independent artists could be articles on your ongoing involvement with an art space or charitable organization (although, I hope an unusual press angle wouldn't be the only reason you decide to get involved in your community!), or a tour diary that could be written and published once you're home from the road.
Print publications often have considerably longer lead times than digital outlets because, well, it takes longer to produce a physical magazine than update a website. For print, lead times will vary based on publishing schedules; a college paper that prints music content daily will have a different deadline than a quarterly music journal. On top of that, similar types of titles may differ in number of staffers or how long it takes to get the publication through printers and distributors and, finally, delivered to customers.
Read the full story here.