After Making a Bazillion Dollars on Headphones, Dr. Dre Targets Apple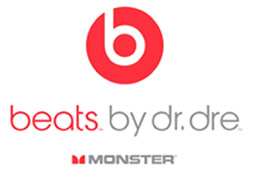 Seriously?
According to the Boy Genius Report, Dre and his Beats peeps are working on a smartphone, an iTunes killer and–get this–the TV that Apple refuses to make. (So far, anyway.)
A smartphone is just the beginning, however. Beats is also apparently set on launching a TV, though the company understands the low margins are in the TV market and will be partnering with a manufacturer like Samsung (005930) to introduce a "TV with Beats connect." The purpose, we're told, is to make a push to create an Apple-like experience that extends from a phone to a TV to a tablet to a laptop, much in the same way Apple(AAPL) does with Apple TV, AirPlay and iTunes.
Here is where this gets incredibly interesting, though. In addition to a smartphone and a TV set, our source has informed us that Beats is creating an iTunes-like service code-named Daisy, and it will also feature a subscription-based model for music streaming.