Aftermarket Car Audio Makers Keep Trying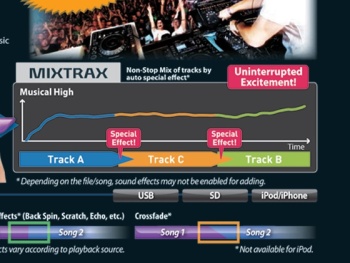 Maybe it's just me, but I wouldn't want to be in the aftermarket car audio business right now. So much cool stuff–not to mention good-sounding gear–is now available directly from the factory. The thought of tearing open the dash to insert something alien doesn't sit well with me.
But Pioneer knows there are still those who wish to do a little customizing, so they need to keep ahead of the curve. Their latest offering is something called MIXTRAX, which they say is like having your onboard DJ.
I dunno about this, but some people might dig it. Get a a review here. Video demos after the jump.