AJoMT's Mat picks the best albums of 2018
Because late is better than never, right?
2018 to me felt like the year of new emotion. It seems like political turmoil, social progression, generational turnover, environmental degradation, normative upheaval, taboo breaking, and all kinds of other uncertainties across the land have seriously turned folks' worlds on their heads – and that's not necessarily a bad thing. Information moves quick, individuals are more connected than ever, and this accelerating state of hyper-awareness is especially making feelings and emotion blossom like never before. Maybe it's just a result of paying more attention, but intangible and complicated internal conflicts and concepts seemed to seep into music especially more noticeably than normal, and hell if we didn't get some great albums out of it. Eschewing masculinity while hollering like an animal; lamenting technological isolation while bathing in its synthesized glory; wishing your best friend well while clawing at their pharmaceuticals… for some, 2018 took us to hell and back. For the rest of us, we got quite the soundtrack. Here are the albums that especially got me through the year:
1. IDLES – Joy as an Act of Resistance
The bridge of 'Danny Nedelko' snarling out "C-O-M-M-U-N-I-T-Y-S-O-F-U-C-K-Y-O-U" gives the most concise, clear encapsulation of what IDLES' Joy as an Act of Resistance is all about. Beaten out in a hyper-aggressive din amid clashing and squealing guitars, the Bristol group spills positive messages of unity, acceptance, and introspection through gnashing teeth and howling antagonism. Whether it's growling at a friend to love themselves in 'Television', championing diversity and immigration in the aforementioned 'Danny Nedelko', or vilifying toxic masculinity in 'Samaritans', IDLES' brutal and unapologetic tone does wonders for the lyrical content. While the world churns in chaos around them, IDLES clambers to the top to brood and celebrate together in unpretentious, uncomplicated fashion. Despite the grimy, noisy, punk rock base, moments of gentle empathy and passionate altruism of the heart abound. It's cataclysmic, it's catchy, it makes you want to scream your throat raw, and it resists the collective shit out there for a highly preferable collection of controlled shit in here that makes Joy my album of 2018.
2. Jeff Rosenstock – POST-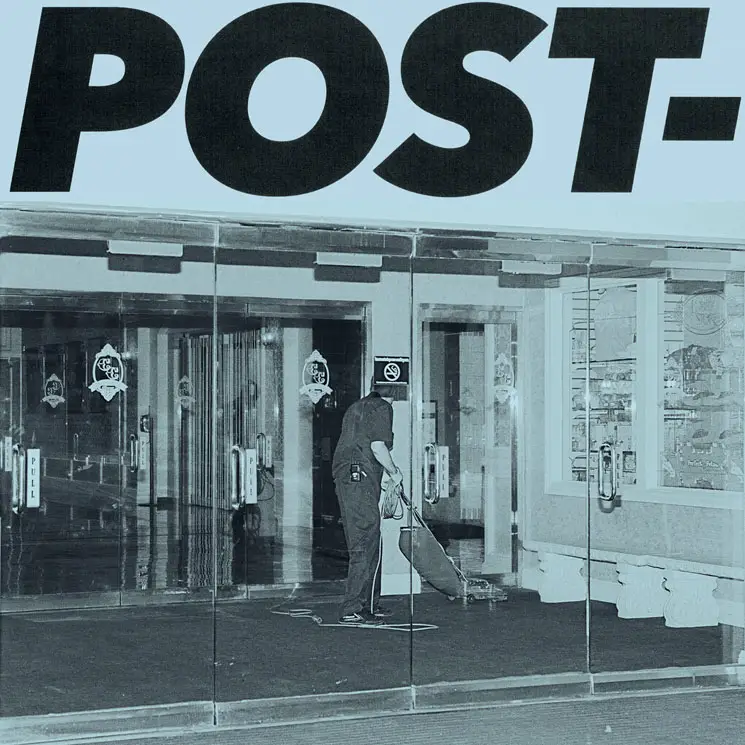 Written in the aftermath of the 2016 American election and unveiled to the world without warning on the first day of 2018, Jeff Rosenstock bottles sprawling emotions of despair, distrust, disillusionment, denial, and damned exhaustion into the cathartic mess that is POST-. Recorded live off the floor after what feels like several months of stewing, the Long Island native explodes into vitriolic spite at the top of opening track 'USA' and careens from one topic and track to the next, desperately attempting to contain his reeling response at each step of the way. American politics are not the only target in Rosenstock's crosshairs – self-destructive coping mechanisms are swooned over, like the lonely attachment to celebrity at the heart of 'TV Stars', or practically celebrated in the lullaby-like '9/10'. Driving percussion and strained vocals do make up the majority of the sound of POST- (as expected with politics at the centre), but Rosenstock also dips into his extensive instrumental repertoire, drawing delicate moments out into sustained soundscapes on 'Let Them Win' or sprinkling dejected, lamenting synthesizers into the record's slower moments. But when it comes down to it, the raised-fist attitude of POST- doesn't disappoint – when the betrayal of "Et tu, USA" sounds eerily like a collectively screamed "Fuck you, USA", Rosenstock's grassroots songwriting style shines.
3. Born Ruffians – Uncle, Duke & The Chief
Returning to the original lineup that sparked Born Ruffians' guitar rock dominance, Uncle, Duke & The Chief sees the group embracing their maturity and growth while still maintaining the explosive uniqueness of the sound that initially pricked the ears of the indie world over a decade ago. Best known for their feature in UK teen drama Skins via 'Hummingbird', Born Ruffians' trademark spastic yelping syllabics, syncopated drum and bass tradeoffs, and communal belt-along vocals are just as present in Uncle as they were in that barn-burning single that took the world by storm. But the 2018 release presents a heavy dash of songwriting development as well – tunes like 'Miss You' and 'Fade To Black' tackle concepts like death and legacy with a mix of graceful acceptance and bombastic revery, while 'Side Tracked' and 'Working Together' pull back on the trio's reins to allow subtle moments of gentle instrumentation and lyrical play from ever-unpredictable frontman Luke Lalonde. As the band's makeup and instrumentation changed over the years, Born Ruffians' sound shifted often from one release to another. Uncle, Duke & The Chief is a bonafide return to form in both personnel and sound, delivering an approachable, danceable, and memorable album that beckons the listener to think while they groove while defying complacency and predictability.
4. Dizzy – Baby Teeth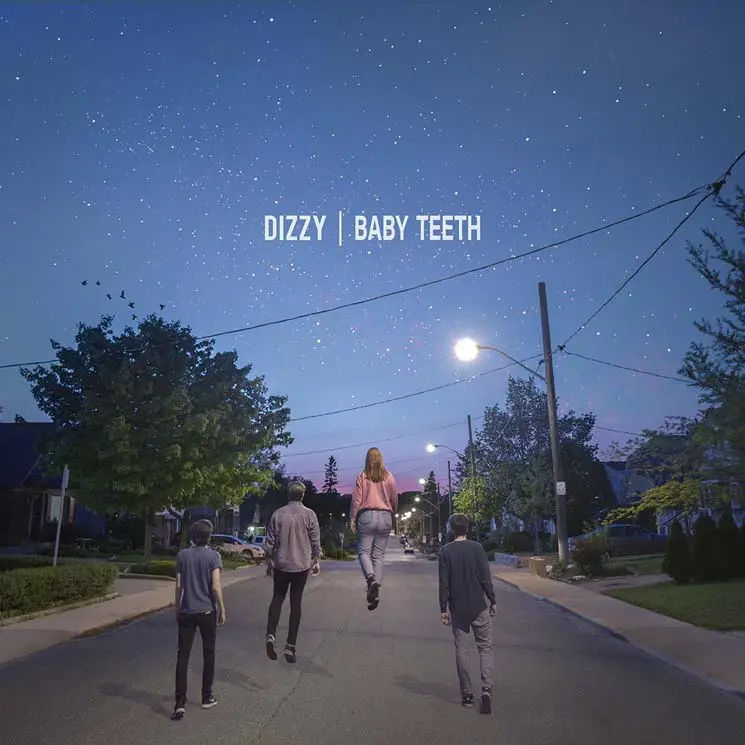 Most of the albums on this year's best of list are bombastic, hyper-present power plays that belt their ideals; Dizzy's debut Baby Teeth is an often whispered statement that bares its emotive soul just as effectively, albeit not as brazenly as its best-of brethren. The Oshawa, ON natives spin delicate, unassuming indie-pop that shimmers, swells, and swoons like a teenaged personal diary laid out on wax. But in a year of exceptional bedroom ballads (Snail Mail, Soccer Mommy, and boygenius all with top-notch releases in 2018), Dizzy's scene-building and heartstring-plucking instrumentals marked the difference – ghostly guitar themes in 'Joshua', soft synth doublings in 'Pretty Thing', and haunting moments of minimalism like the bridge of 'Swim' elevate the songwriting in Baby Teeth to frisson-inducing moments. The variance of the group's instrumentals all swirl beautifully around the irresistible stylings of lead vocalist Katie Munshaw: the clarity, weight, and depth of Munshaw's saccharine crooning was unmatched in 2018, lending another memorable, soft-spoken layer to the album's empathetic tracks.
5. The Dirty Nil – Master Volume
If at any point in 2018 you thought rock was dead, The Dirty Nil would like a quick word with you…and maybe an opportunity to laugh in your face. Master Volume, the sophomore effort of the Dundas, ON trio, is a master class in stadium-filling, comically-masculine power rock – windmills, pink bubble gum, and all. Confidently sitting atop a gruelling wall of sound, Master Volume's intrigue comes from its high-octane effort to stay true to the band's self-assured ideals of classic rock while still providing a modern take on your dad's head-banging history. The Dirty Nil are proclaimed gear heads – nailing the guitar tone is just as important as the riff or fill itself – but the reverence runs even deeper. Iggy Pop shuffle riffs make an appearance in 'Bathed In Light', Fugazi trash punk inspires 'Please, Please Me', and even Daltrey-esque howls litter the chorus of 'Pain Of Infinity'. Don't mistake The Dirty Nil as soulless rock revivalists, though – the group have a characteristic tongue-in-cheek humour about the whole offering. It's almost like they're aware red-lining guitars and trashing the kit isn't anything new, so hell if they won't ride their new-kid-on-the-metaphorical-rock-block status to greater heights. It takes a fine mix of arrogance and talent to pull off belting "Listen up motherfucker, I'm your friend" at the top of intervention-themed 'I Don't Want That Phone Call', after all.
6. MGMT – Little Dark Age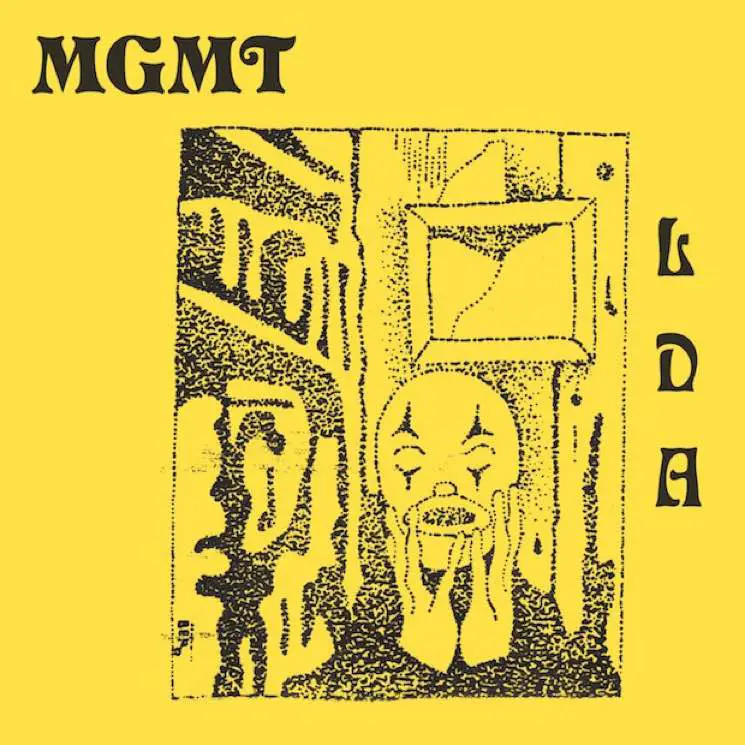 MGMT's career trajectory is an interesting one. Mega-smash Oracular Spectacular, carried by its decade-defining singles 'Kids', 'Time To Pretend', and 'Electric Feel', was a juggernaut record that raked in millions upon millions of listens from around the world. Yet, MGMT weren't actually a pop group – the psychedelic-leaning indie rock outfit actually wrote those songs as a pastiche of 2000s pop groups, yet ended up becoming a version of what they mocked. Their next few releases were more true to the American duo's roots, but disappointed fans with more poppy expectations (which, ironically, probably made up the majority of MGMT's fanbase). Little Dark Age, five years removed from the band's last record, is more of a balanced blend of what MGMT strives to be in comparison to what they unwittingly became. Sharply witty social shakedowns on hookup culture and smartphone reliance are juxtaposed by sometimes acidy, sometimes funky, and sometimes straight catchy songs. Bubbly synths and pulsing bass accompany uncannily familiar personal trainer audio in Little Dark Age's most pop-leaning track, 'She Works Out Too Much', while 'When You Die' dives into more antsy, trippy multi-instrumental guitar and mandolin overlays amidst vocals proclaiming dark morbidity. Even some Pink Floyd-esque gaseous reflectiveness makes a grandiose appearance in the balladic 'When You're Small'. While Little Dark Age certainly won't reach the same heights as Oracular Spectacular did (will anything, really?) the worldly, squarely career-moderate curveball MGMT threw with this record lands surprisingly well.
Honourable mentions:
Laura Jane Grace and the Devouring Mothers – Bought to Rot
Little Junior – Hi
The Longshot – Love is for Losers
Snail Mail – Lush
Bossie – Not Pictured
Doja Cat – Amala
Tokyo Police Club – TPC