AJoMT's Zoe picks the Top 10 albums of 2018
Is it really 2019 already? As we transition into a time of new year's resolutions (that may or may not be kept), fresh beginnings, and most importantly new music, it is time to reflect on what has turned out to be an incredible year in albums. Between a multitude of promising debuts, surprise discoveries, and bands that have kept me patiently waiting…and waiting… but turned out amazing albums more than worth the delay, there is a lot to be thankful for in 2018. In no particular order here are 10 albums that really stood out this year:

#1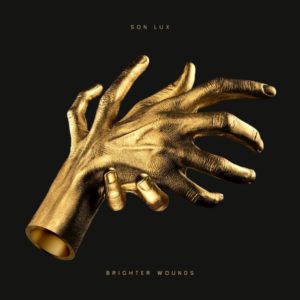 Artist: Son Lux
Album: Brighter Wounds
Brighter Wounds is an album that continues to become more exciting and impressive with every listen. Son Lux have grasped a sound which is truly unique, mixing orchestral elements with enticingly complex rhythms and a pop sensibility.  Ryan Lott's distinctive vocals are passionate and stirring, adding a striking intimacy to Brighter Wounds' grandeur. The lyrics are an honest and refreshing product of the world's current climate, which makes it a perfect album for life in 2018. If you want music that will make you feel something, or everything, give this a try.
Listen:
#2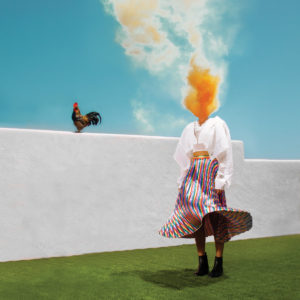 Artist: The Dig
EP: Afternoon With Caroline
I would like to thank The Dig for soundtracking my year by releasing one song a month in 2018, each song forever connected to a memory of where I was when I first listened to it. These twelve tracks made their way onto a pair of anthemic, dynamic, diverse ep's. Afternoon with Caroline, the second of this pair, is the synth driven day to Moonlight Baby's guitar filled night. Although the monthly releases are over, this is the kind of music that only gets better every listen so I look forward to growing and creating more memories with their music.
Listen:
#3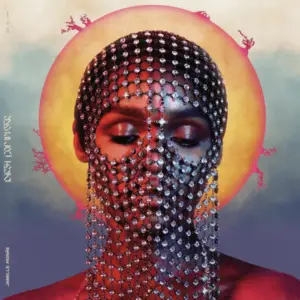 Artist: Janelle Monae
Album: Dirty Computer
Dirty Computer is an album that not only uplifts and entertains, but also addresses important themes of race, gender, and sexuality with a masterful grace. Although her influences are diverse (ranging from R&B, soul, hip hop, and electronic) there is cohesion and precision in her freedom. The accompanying film (which stars herself alongside Tessa Thompson and depicts an android trying to break free from a totalitarian society) only further proves what a boundary pushing artist and visionary she is.
Listen:
#4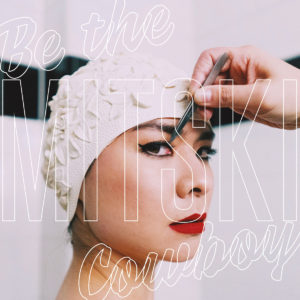 Artist: Mitski
Album: Be The Cowboy
Mitski's Be The Cowboy is unflinchingly vulnerable and refreshingly unique. Each short song has remarkable depth that makes me want to wander through life with her wandering melodies forever.
Listen:
#5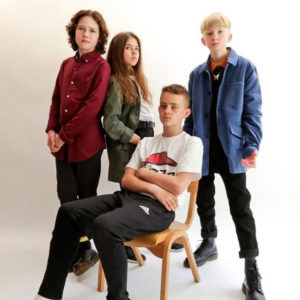 Artist: Childcare
EP: Luckyucker
London indie-rock quartet Childcare have a sound that is a refreshing combination of gritty and playful. It's accessible music that keeps you on your toes and overflows with infectious energy. This is definitely a dynamic group to keep your eyes and ears on.
Listen:
#6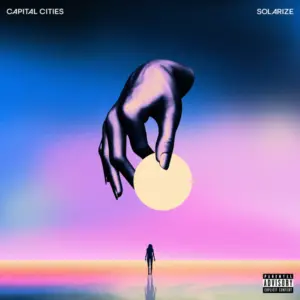 Artist: Capital Cities
Album: Solarize
Synth-pop duo Capital Cities perfectly express my thoughts on their music in the lyrics of their track Gatekeeper Julie. Jim Svejda (a commentator and critic on the FM radio station KUSC) narrates this playful track saying, "I was immediately struck by the fact that it had two of the key symptoms of deeply important music. Number one: it didn't really sound like anyone else's music. And number two and even more importantly: Although it was immediately appealing, the more you got to know this music, the richer and more interesting and more important the music seemed to get." Their musical depth and playful lyrics make for an album that is perfect for a good time or for a deep dive. Or even better, both!
Listen:
#7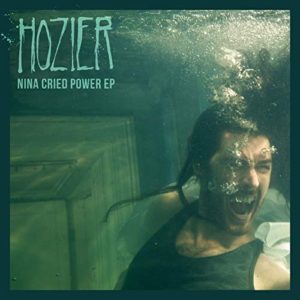 Artist: Hozier
EP: Nina Cried Power
With four years having passed since the release of his self titled debut album, Hozier has taken his time to release new music. However, it is impossible to complain when the anticipated content is as bold and compelling as his Nina Cried Power EP. His blues rock sound continues to grow with strength and expressiveness, his lyrics spark with wit, and his soulful vocals strike to the heart. Even more new Hozier music is just on the horizon with his sophomore album, titled Wasteland Baby, expected March 2019!
Listen:
#8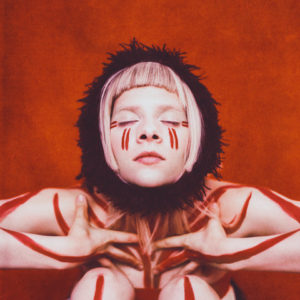 Artist: Aurora
Album: Infections Of A Different Kind (Step 1)
Infections Of A Different Kind (Step 1) is an imaginative, cinematic, compelling exploration of human nature. Norwegian Aurora Aksnes' vocals have an otherworldly quality, so pure and expressive and easy to get lost in. Step 2 is set to follow in 2019 or 2020.
Listen:
#9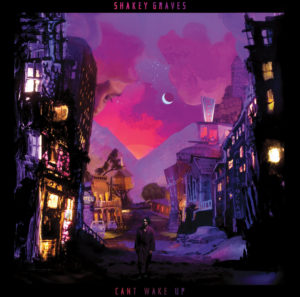 Artist: Shakey Graves
Album: Can't Wake Up
Austin native Shakey Graves' charming, playful rock sound is more atmospheric and dreamy on this third full length album, and as always it continues to be so easy to fall in love with.
Listen:
#10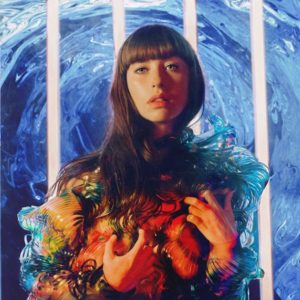 Artist: Kimbra
Album: Primal Heart
New Zealand pop singer Kimbra is fierce on her third full length album Primal Heart. It is more accessible than her previous work in a way that doesn't sacrifice innovation and vulnerability and each song is polished and precise in a way that doesn't hold anything back.
Listen: