All Joking Aside, I'm Concerned About Bieber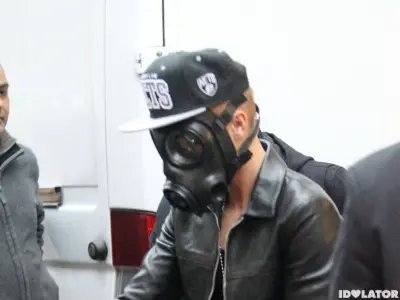 Justin Bieber's annus horribilis continues. (Stop snickering; it's not what you think). Cancelled shows. Buddies wrecking his cars. Being Twittered holding a blunt. The disappointing birthday party. Getting sick during a show. The gasmask. The dead hamster.
The site Hotel Chatter (I know, I know. I spend too much time online) reports that Bieber bailed from the super-exclusive Le Meurice Hotel in Paris allegedly because the other super-rich guests were complaining about the noise.
Yes, there's plenty of schadenfreude for everyone, but in all seriousness, we should be concerned and wish him nothing but the best in his career.
I'm deadly serious.
As one of Canada's major musical exports, the profits he generates are important sources of revenue for the Canadian music industry. The kid is an industry unto himself, supporting the livelihoods of many dozens of people.
A good portion of the money his label makes from his deal is reinvested back into new acts, most of which will end up being money losers. But that's the way the business works: the profits of the successful and famous underwrite and subsidize the efforts of struggling and unknown.
From a business point of view, all Canadian music fans should hope that Bieber continues to generate mountains of cash so that some brand new act on the roster can have time to develop and mature.
As much as people may dislike Bieber and his music (Full disclosure: guilty as charged), we should never lose sight of how the music business ecosystem works. No superstars, no investment in new bands.
We should all hope that Bieber makes this difficult transition from kiddie star to something more mature. If he doesn't, you may never even hear of your next favourite band.