It's Almost Time for the Fall Downtown Toronto Record Show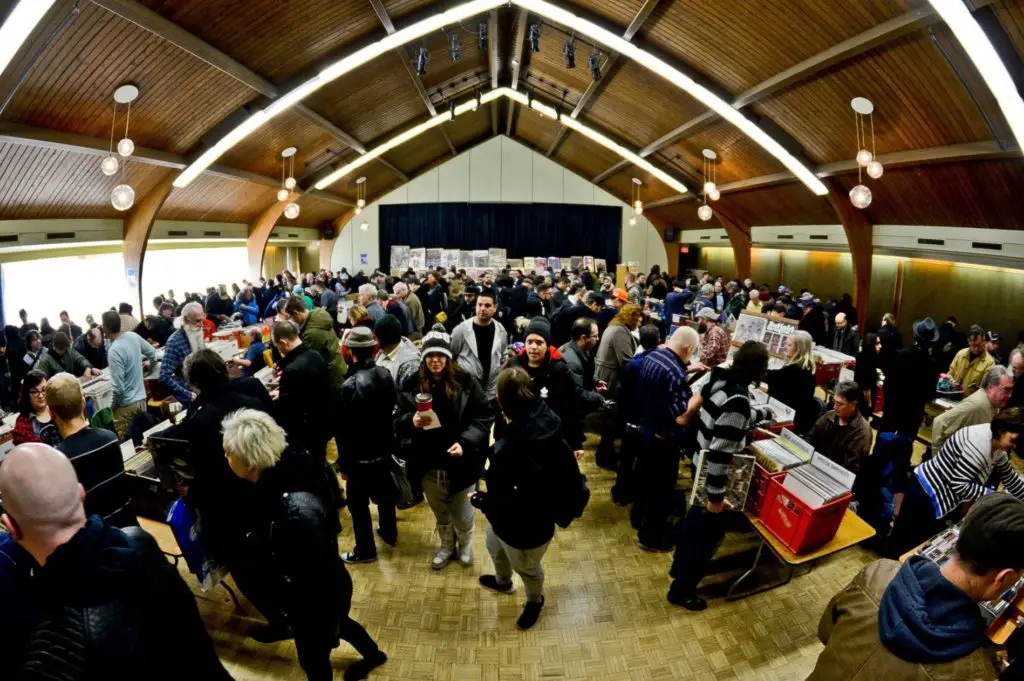 One of the best vinyl events of the year happens each fall with the Record Guys' Downtown Record Show. This year's event is set for Sunday, November 5 at the Estonian Hall at 958 Broadview in Toronto.
Cratediggers will have a chance to root through 100,000 records offered by 50 dealers. There's also the $5 room where that's all you'll pay for everything on display.
If you're interested–and I'm always there–things begin a 9am for early birds ($25 admission) or 11 am ($5 to get in) for everyone else. Trust me: Spend the extra money for best selection. I've found some really, really cool stuff by getting there early.
Meanwhile (and still on the subject of vinyl), here's a great prank pulled by a guy at a record store in Michigan based one this legendarily awful piece of album artwork. (Via Rupinder)