Alternative Alive and Well on Campus Radio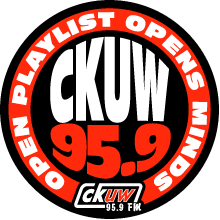 I got my start in radio at the University of Winnipeg's CKUW a billion years ago. At the time, the station was closed-circuit, broadcasting to a hallway and one cafeteria.  Today, though, it's an over-the-air entity that light years beyond what it was when I was there.
I've always believed in the cultural importance of campus radio.  Check out this story from the Winnipeg Free Press:
It was over 30 years ago Alan Cross, radio broadcaster and creator of The Ongoing History of New Music, the longest-running music documentary in Canada, first began his illustrious radio career at CKUW.
Back then, the station was located in the basement of the University of Winnipeg and only broadcast to a small portion of the campus.
"It could be heard in a hallway and one cafeteria and that was pretty much it. I remember all it really took (to get his own show) was enough gumption to go down to the office and say 'Hey if you have an open hour, I would like to have it," Cross said.
Campus radio may have come a long way since Cross's first days on air at CKUW, but it has stayed true to its tradition of serving as a hub for alternative music and talk radio for which commercial stations often don't have room.
A significant factor in the difference in content of campus radio stations versus commercial stations is how their funding is provided, said Rob Schmidt, station manager for CKUW.
"We're a non-profit, so we're supported by the students here at the University of Winnipeg and by donors in the community. Because of that, that changes the type of programming that we do.
"Commercial stations, private stations, rely on advertisers for support, and so their programming reflects the need to get advertising support."