Amazon has launched new analytics for musicians
Jeff Bezos' people have come up with something called "Amazon Music for Artists," a mobile app that will let artists, managers, and labels keep tabs of how things are doing for them on Amazon Music–which, of course, includes how consumers are using music over Alexa-powered devices.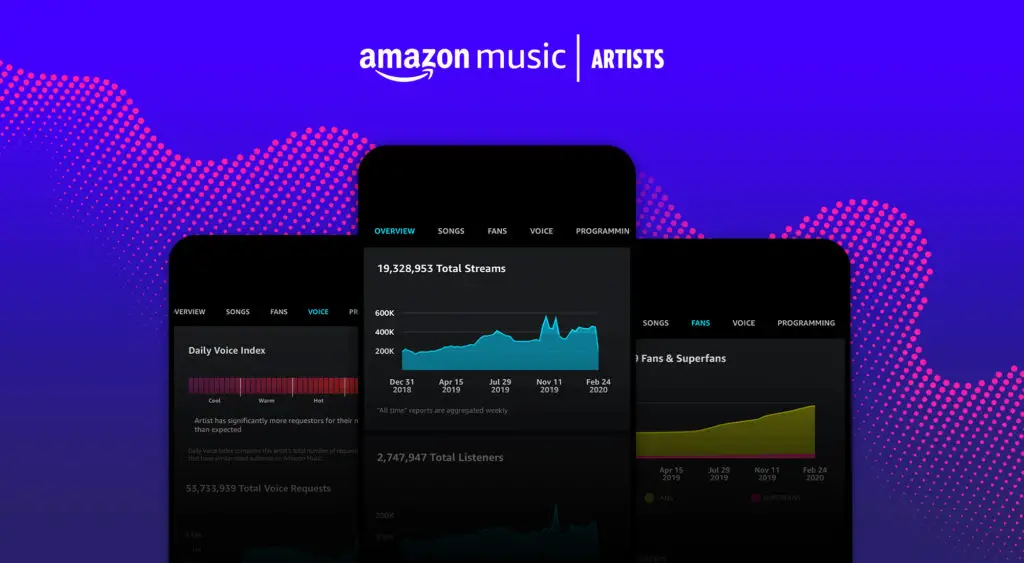 Like what?
Success metrics, including the Daily Voice Index, which shows about an artist's music is performing on Amazon Music with Alexa. Want to get insights into voice requests by artist, album, song, and lyric? Here you go.
Access to near-real-time streaming data. Who doesn't want to know how the music all across their catalogue is doing at that moment?
A fan insights tab which separates things into Fans and Superfans. That will help direct resources towards listener engagemeent.
A custom date filter s you can figure out the performance metrics of a track over the last 24 hours.
Might be fun to play with. The app is available for both iOS and Android.