An American Has Written a Book on the Tragically Hip
Years ago, I suggested to Tragically Hip management that we sit down and write the definitive biography of the band. "Naw," came the reply. "They've still got years ahead of them. It's not time yet."
Now, though, an American has beat us to the punch with the first ever bio about the band.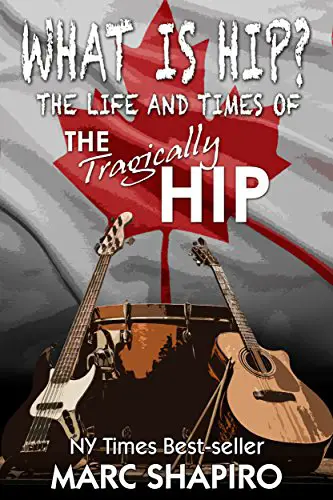 Marc Shapiro, a writer of celebrity biographies (more than 60!) and many other words set out to discover how the Hip managed to carve out such a fascinating career. I quote:
What drew me to The Tragically Hip was a lot of questions I had. The most enticing to me being 'How did they do it?' This was a band that almost completely avoided compromises creatively and business wise. And to be honest, their career might have turned out easier and different if they hadn't. But you've got to admire anyone, band or mortal, who forges their own path regardless of the consequences. I had to know what makes rugged individualists tick and this book answers those questions.
Gotta give this one a look. Go here.