An Alternate History: If the RIAA Was Innovative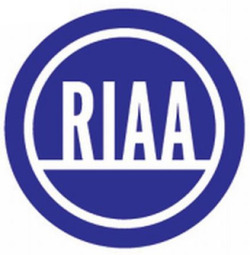 From the What-Might-Have-Been Dept. at TechDirt. This is good.
1999: Realizing the inevitable, the RIAA convinces member labels to set up all-you-can eat buffets. All music available as DRM-free downloads, $5/mo. 100M of storage, additionally available for increased monthly fee. The RIAA uses superior marketing muscle to "drown out" competing "free" alternatives, insists people should only download from "legitimate" sources to ensure data integrity and security. It recommends the gradual reduction in the production, marketing, storage and sales of CDs, vinyl and tape, keeping only a small reserve capacity*.
2000: RIAA negotiates a small increase in financial support from labels' substantial savings from physical media reductions to create the Online Strategy Group (OSG), hiring engineers, programmers, technologists, musicologists and a futurist or two. The OSG's first suggestion is FoM, Future of Music, which the RIAA incorporates, initially to handle the growing subscription business.
2001: On OSG's advice, the RIAA convinces member labels to cross-offer artists by genre in sites with fun names like, "soultology.com", "hitsnmisses.com", "netrockstar.com", "eargasm.com", etc. A marginally increased monthly fee ($1 more for each sub-site) gets download access and membership in forums, discounts on t-shirts, tickets, posters, etc. FoM takes over all revenue-generating ventures and negotiates equitable profit-sharing deals with the labels and reaches out to independent artists. FoM buys Creative and, with help from the OSG brain-trust, designs and sells a fantastically popular line of MP3 players.