An Alternative to Headphones and Earbuds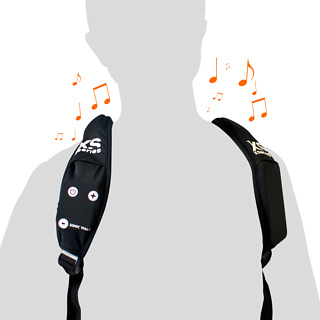 It's called the Sonicwalk.  At first, it looks a little unweildy, but if you're into fast-moving activities ranging from skateboarding and snowboarding to cycling and running, I can see the benefits.
Slip your MP3 player into the pouch, slip the straps over your shoulders and go.  The speakers are built into the straps.  
Not only will people see you coming, they'll hear you.