An Idea Conference for Radio People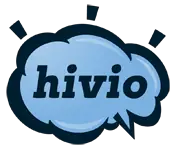 Radio has been around for more than a hundred years, resulting in some pretty entrenched notions about what radio is, what it should do and what it shouldn't.  But with technology moving at warp speed, it's important that radio people keep with the times and continue to innovate along with the rest of the world.
That's why I think the new Hivio Festival is such a good idea.  Bill as a "festival of ideas," its goal to get some of the smartest people in the industry together in a room in San Diego to hash out where things need to go–ways to transform and disrupt the status quo for the better.
Consultant Mark Ramsey has his take here.  Learn more about the conference itself here.