An Illustrated Guide on How to Sing–From 1902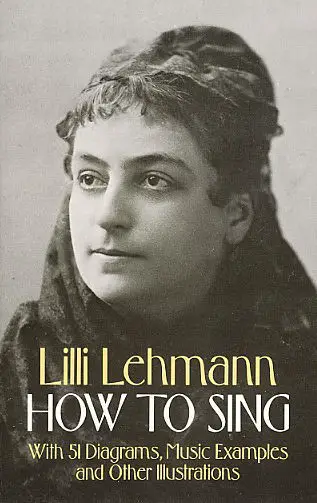 About 110 years ago, Lilli Lehmann was a star. She was the biggest thing in German opera. As a public service, she wrote a book called How to Sing, which featured 51 diagrams to get her points across.
Here's an excerpt from the text:
The singer's endeavors, consequently, must be directed to keeping the breath as long as possible sounding and vibrating not only forward but back in the mouth, since the resonance of the tone is spread upon and above the entire palate, extends from the front teeth to the wall of the throat.

He must concern himself with preparing for the vibrations, pliantly and with mobility, a powerful, elastic, almost floating envelope, which must be filled entirely, with the help of a continuous vocal mixture, — a mixture of which the components are indistinguishable.
And wait until you see some of these illustrations.