An Interesting Theory on Why Today's Music May Leave You Cold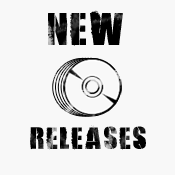 Something like this has been floating around in my head but I've never been able to articulate it quite so clearly.  This is from The New Statesmen:
Retromania is easy to spot. Simon Reynolds coined the term to lambast the current state of popular music. He claims that "Instead of being about itself, the 2000s has been about every other previous decade happening again all at once".
Evidence is all around us. The NME is now promoting the '1990s Renaissance', while this year's biggest two hits have gone beyond retro and into the world of homage: Daft Punk's 'Get Lucky' wears its debt to Chic in the most obvious manner, while Robin Thicke's 'Blurred Lines' is caught up in a copyright infringement case with Marvin Gaye's estate. One recent example that stood out to me came in the review of the latest Arctic Monkeys album AM in Q magazine. They praised Alex Turner for "citing relatively modern influences: Dr Dre and the processed 'ex-girlfriend' R&B of Aaliyah".
Relatively modern? Aaliyah died in 2001 and Dr Dre blueprinted his production techniques with The Chronic, an album that was released in 1992. If sounds made 20 years ago are still considered up-to-date, this is as damning for R&B as it is for indie music. And there is evidence that the rate of progress is slowing down.