An Interview with The Blue Van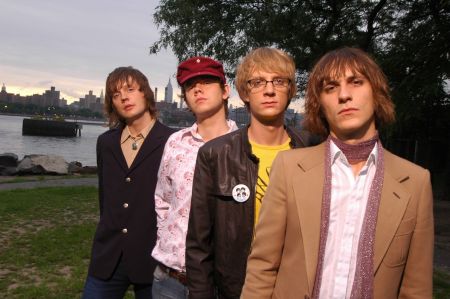 One of the groups to garner some serious buzz over Canadian Music Week was Denmark's The Blue Van. Frequent contributor Juliette Jagger talked with the band's Soren Christensen.
You guys have been a band for over 15 years now, how have you seen the music industry change over the course of your career?
We got a major record deal back in 2004, so we caught the back wind of the 90's. We came into play before the big downfall while the labels still had money, and we have pretty much seen it go downhill ever since.
I think the biggest change has been that the labels have gone out. Even our label TVT Records filed for bankruptcy in 2008.
You guys were a already a band when most people still went to the store to buy physical CD's. When the transition to digital happened and the iTunes format took over, how did that affect what you guys were doing at the time?
Well, we were affected by it in the sense that when our label went under, we pretty much lost our lifeline in regards to money. I think a lot of bands are still out there playing and doing what they've always been doing, it was just that at the time the labels couldn't seem to figure out what they were supposed to do. The labels were the one's that whined the most, I think the musicians just kept on truckin'.