And Now, 3-D Printed Guitars
With 3-D printing the newest thing, people are experimenting on what kinds of things they can make. And it stands to reason that if you can print a functioning gun and a playable LP, then a guitar should be a snap, right?
Yep. It's called the AWE-3DG. Read about it at Gizmag.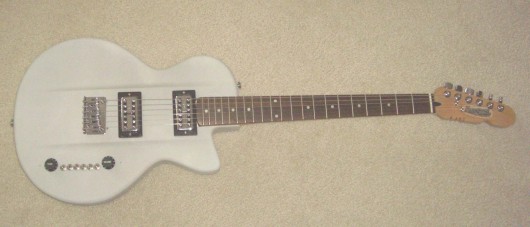 Got that? Now read more about where things may be headed with the whole 3-D printing thing. Think about this: if you had the file for printing, say, a guitar, might someone somewhere not invent a Napster- or Pirate Bay-like site for trading in this stuff?