And now, an app that automatically syncs music with your sexual rhythm
Everyone likes a little music when it's time to get busy, right? Usually, this sort of serious mood-setting requires a little advance planning with playlists. But what about if you find yourself in a spontaneous situation and there's no time to find the perfect mood music? Time to turn to technology.
In the latest example of a solution to a problem we didn't know we had comes Bed Beats, "a musically responsive app that syncs with your sexual rhythm."

How does it work? I'm glad you asked.
It's simple. Download the app, adjust for mattress firmness, select one of the music categories (dance, trance, funk, chill, roots or smooth jazz), choose your song then place the phone somewhere on your mattress.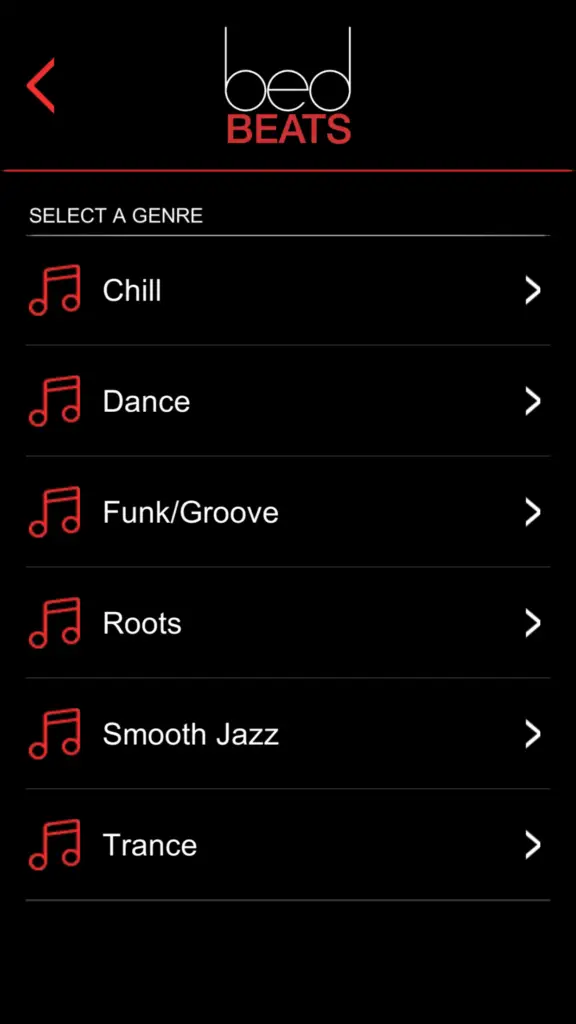 The music moves with you as you move with your partner.
For soft to hard beds, we have you covered!
Finally! A DJ for between the sheets.
Bed Beats recommends that you connect the phone to an external Bluetooth speakers. And yes, there are regular music updates to keep things fresh.
Sorry, rock fans. Apparently, our music isn't sexy enough. At the very least, Bed Beats should include "Slow Ride" by Foghat.
Thanks to Tom for the tip.