And Then There Were Three: Universal Buys EMI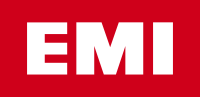 Not that long ago, there were half a dozen major labels, large multi-national conglomerates. Each of these conglomerates became big by swallowing up smaller labels and merging with each other.
But then the recording industry wandered into the post-Napster collapse and the conglomerates started feeding on each other just to stay alive. It was a shark fight.
Six became five. Five became four. And today, with Universal's purchase of the long-struggling EMI–once the UK's proudest musical company, four became three.
With a $1.91 billion cheque, Universal–the largest of the majors–acquires the label side of EMI. That means Angel, Astralwerks, Blue Note, Capitol, Capitol Latin, Capitol Records Nashville, EMI Classics, EMI CMG, EMI Records, EMI Records Nashville, Manhattan, Parlophone, Virgin Classics and Virgin Records all become property of Universal.
EMI was founded in 1931. The company also owns real estate assets like the famed Abbey Road studios.
But there's more to this than just a transfer of labels. EMI Publishing–the arm of the company that controls the rights to some of the most lucrative music ever recorded (Beatles, Pink Floyd, Coldplay, Gorillaz, Beastie Boys, etc. etc. etc.) will probably go to Sony/ATV for another $2.2 billion.
And there's still more. To finance this acquisition, Vivendi, the French parent of Universal, will have to sell off about 500 million euros in "non-core assets." What that means is still to be determined.
This isn't completely a done deal. There are still regulatory hoops to go through but given the long history of other companies trying to buy EMI, I'd bet on Vivendi/Universal having done their due diligence. The sales could be blocked on anti-trust grounds, but I doubt it will.
So the major label world looks like this: Universal, Sony and Warner Music Group. WMG desperately wanted to buy EMI, but obviously, that didn't work out. What will happen to them?