And This Season's Super Bowl Halftime Performer Will Be…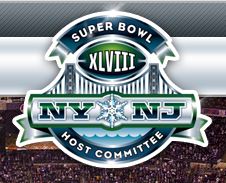 …Bruno Mars?
That's the rumour today. We might get an official announcement as early as tomorrow. Super Bowl XLVIII is set for MetLife Stadium in New Jersey on February 2.
(Funny, but I just re-read my original attempt at the above sentence. I write "Super Blow." Hmm.)
Mars ain't my thing, but I will concede that he's a helluva performer. Still, you're telling me that the NY/NJ organizing committee isn't going to pick someone from the area? Mars was born in Hawaii, which is is about as far away as you can get from Jersey and still be in the union.
Why not Springsteen? Bon Jovi? Hell, I'll bet Glenn Danzig is available.
And let's keep going. The DeLeo brothers from STP are from Jersey. The Smithereens are still around. Gaslight Anthem would be a good Springsteen facsimile. Kate Pierson of the B52s is a Jersey girl; she could make some calls.
Fountains of Wayne! Parliament/Funkadelic! Yo La Tengo! Thursday! Snooki! (No, wait. I lost my mind there.)