And we have a new Foo Fighters drummer! It's…
The Foo Fighters held a special "preparing for concerts" livestream Sunday (May 21) from their 606 Studios in Van Nuys, California, in which they introduced who will be playing drums for them in 2023. After faking the audience out with a couple of people (Chad Smith of the Chili Peppers complaining about a parking problem. Tommy Lee dropping off some Chinese Food, and Danny Carey of Tool with, er a couple of poodles in tow), the camera turned around to reveal…Josh Freese. He needed a name tag.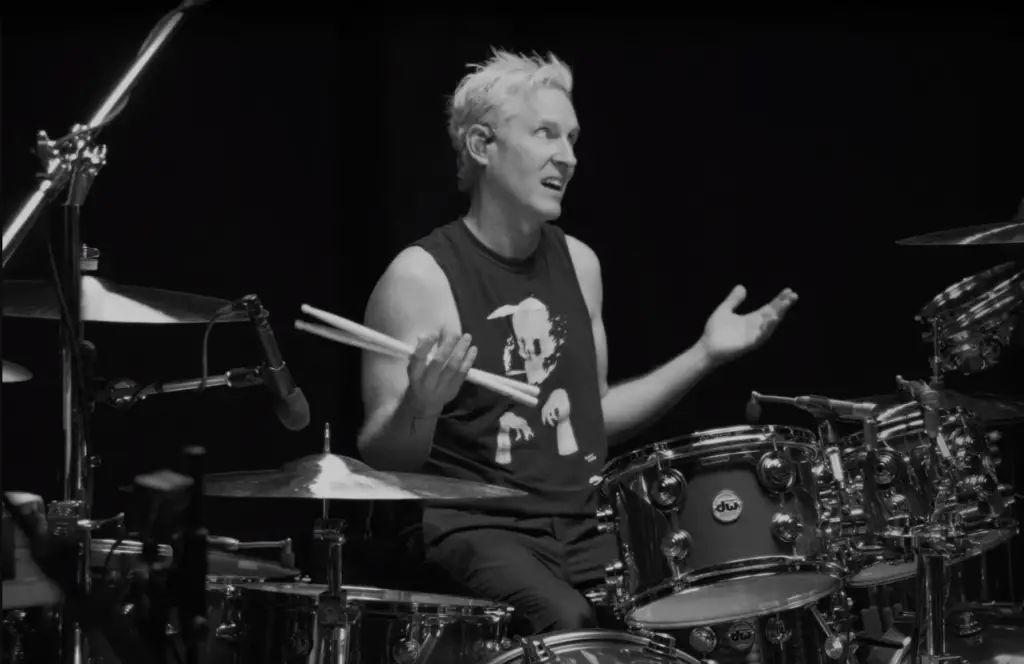 The selection of Josh became more clear in the last few days when we realized that he cleared his schedule (including excusing himself from The Offspring) for the rest of the year.
Is Josh a full-fledged member of the band? Or is he just a hired journeyman to play with the Foos this summer? Did he play on the new album But Here We Are, which is set for release on June 2? [UPDATE: No. It was Dave.] Not sure. I'm sure things will become clear as the weeks go on.