And You Think YOU Have Relationship Problems…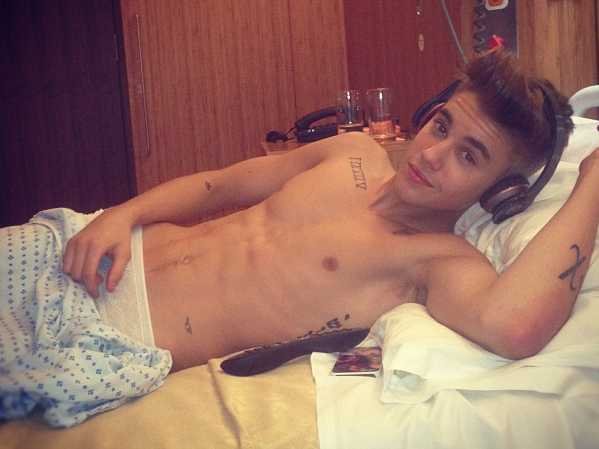 "Dude! If you're coming this way, can you stop by Germany and pick up my monkey? Thanks, bro."From an advice column in Britain's Mirror:
Dear Coleen,
This may sound like a silly or made-up problem, but it's not.
My husband has become obsessed with Justin Bieber.
And I mean obsessed.
He spends all day online reading stories about him and talking about him, and now he wants to see him in concert and take me!
He's also shown other behaviour that's odd, like growing a very odd mullet haircut and spending a lot of money on Bieber merchandise as well.
I find it odd, not just because of who he likes, but the fact that he's put ­everything else aside in his life for this obsession.
It's OK to be a fan, but not to the ­detriment of everything else.
He is even talking about quitting his job, so he can go and work with Justin, and even wants us to live near him in America.
We have a grown-up son of 21 and he's become really concerned about his dad. He said it seems so out of character and he's right.
We are both very worried for him. What can we do?
Is this some sort of midlife crisis, or is he having some kind of breakdown?
For Coleen's answer, go here.