Announcement! My new children's book on music called The Science of Song is now available for pre-order in Canada and the US
Several years ago, I was asked to help create a touring science music exhibit called The Science of Rock'n'Roll. When that wrapped up, I took much of the research and turned it into a children's book aimed at the 8-14 year-old-crowd. It took a while to bring everything to fruition, but it's almost ready for release. Publication is set for September 7.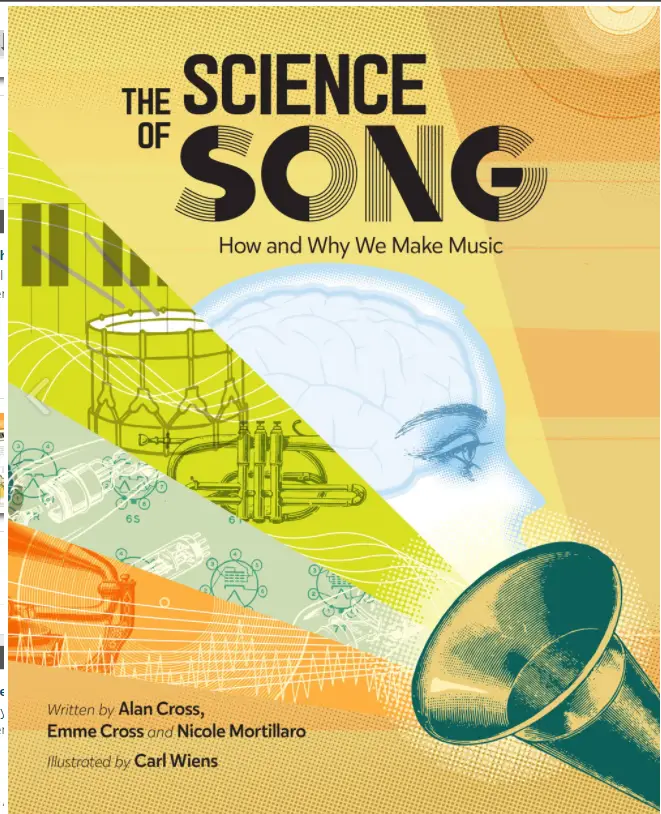 As you can see from the cover, this wasn't a solo effort. I'm immensely grateful to my wife and Nicole Mortillaro for their help with the text and the storytelling as well as to Carl Wiens for the amazing illustrations.
What's it about? Here's the Amazon description:
What is music? How is it made? And what's changed — and what hasn't — about how we listen to it? Here's all the best stuff about the science and history behind our connection to music. Though most of us know we love listening to music, we may not spend much time thinking about how this came to be, or the science, technology, engineering, and mathematics that are crucial to its existence. This illustrated book explores all of this, starting with the basics — how does sound work? and what, exactly, is music? — and then describes how music and the ways we experience it have transformed over the years. It details the progression of recorded music, from the phonograph to streaming. It covers how everyday items like headphones were created, and includes a look at the science of how we experience music (like why we can't get certain songs out of our heads). And, to amp up the interest, playlists accompany each topic, featuring a range of artists and multiple genres and styles.
Alan Cross, Emme Cross, and Nicole Mortillaro — a creative team of well-known journalists and writers from television, radio, and print — have created an engaging, accessible, and relevant look at music geared to adolescents who are just beginning to get interested in the subject. It's a fascinating blend of history and science, broken into readable chunks, with graphic, colorful illustrations by Carl Wiens to enhance the text. This book has strong cross-curriculum links to physical science, engineering, technology, music, and history. The playlists on every spread can be used to spark discussions as children "listen along." Includes a timeline, glossary, resources, and index.
The book is available for pre-order now at Chapters/Indigo.ca, Amazon.ca, and from Amazon.com.