Another Fun and Informative Music Tech Event in the Can
Thanks to everyone who came out on Saturday to hear my talk "Chickens and Eggs: The Relationship Between Music and Technology," at the Music Expo. If you missed this talk, don't worry. We have another coming up at the TAVES Consumer Electronic Show Oct 15. I will have more details about this event in the next few days.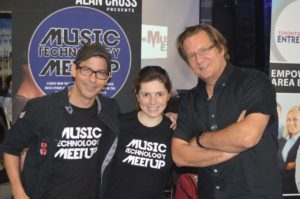 If you would like me to keep you posted on upcoming events, join my Music Technology group here. We'll never spam you—and you'll only hear from us when we have our next event details confirmed.
And if you were there on Saturday, maybe our photographer caught you on camera! Check out the event photo gallery here.
See you next time!
Thanks to our partners the Music Expo and Mississauga Music for putting on a great event.
Oh! And don't forget to Like us on Facebook and Follow Us on Twitter and Instagram! We'd really appreciate it!