Another Laser-Guided Turntable
Ever since Emile Berliner invented the gramophone, records have been played by dragging a piece of metal or mineral at the tip of a stylus through grooves. This creates friction and wear. Yet in the 100+ years since, we've yet to come up with a better way of getting musical information off a record.
Well, that's not entirely true. After the introduction of the CD player in 1982, a number of manufacturers have launched turntables that read records using lasers instead of the tonearm-and-stylus apparatus. Bobby points us to this new laser turntable that costs just $15,000 USD.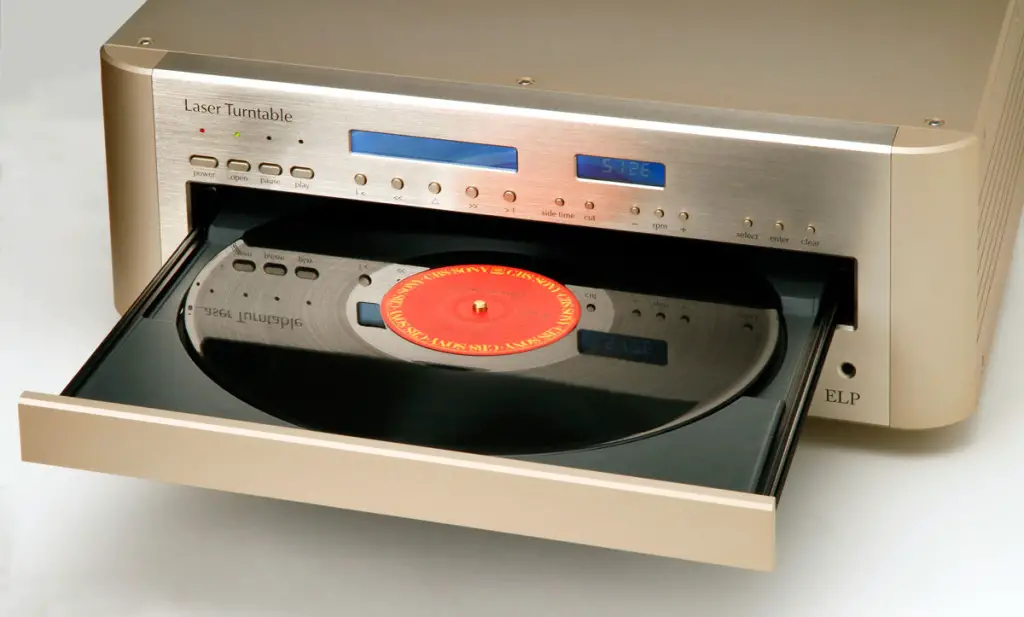 Thanks, but I'll stick with my SL-1200, thank you.