Another Opinion on How the Music Industry is Adapting These Days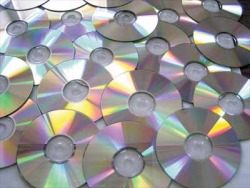 This post by Justin Stansbury appears at Hypebot.
Not too long ago, I was discussing with a friend of mine what we felt our purpose in life is. For some, their purpose may be to become a writer, a doctor, or a lawyer. But for me it's music. Regardless of how tough and unstable that may be at times, it'll never change. In the middle of our conversation, in the midst of voicing my frustrations and concerns regarding the future, my friend calmly repeated a phrase his father said to him during trying times, "We just have to adapt."
Several weeks later, I started work on a new tour and that quote really hit home. I kept running into the same issues over and over again with different promoters, venues, and bands all over the country. It seems to me that the majority of people I come across are operating as if they're living in a different decade; be it past, or in some far off futuristic land, it makes no difference. They all appear to be completely unsure of what their roles are, standing on opposite sides of the fence, shouting back and forth to one another over who has the better plan of action for the artist.
Most record labels have spent the past decade trying to play catch up while the rest of the digital world has taken off and evolved at a rapid pace. What once was the biggest threat to labels has now become the very thing they're trying to monetize. The mainstream market is flooded with releases that are simply soulless; music that's thrown against a wall with the hopes it'll stick. But nowadays people don't have to spend money on an album of mostly filler to hear the hit singles.
Some record labels have embraced this shift in dynamics and are pushing towards more music streaming services as an alternative. Independent label Beggars Group is currently making 22% of its digital revenue off of YouTube and Spotify, half of which is being paid directly to artists. Another label, Cooking Vinyl, is making roughly $5,000 per million views. But in order to make that revenue you have to be selective and align yourself with quality artists. Rather than pursuing this model however, the major labels have instead decided to try their luck at it another way.