Another Opinion Out of MIDEM: Who Needs Labels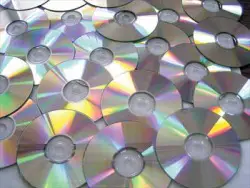 Lee Morrisson works for Believe Digital as its head of sales and new business development. He was interviewed at MIDEM on his opinions regarding record labels.
Lee Morrison: As well as our central role of providing widespread digital distribution and trade marketing services to labels, Believe Digital has now extended into other areas, like that of social media. Moving with the times, we have fully integrated social media into the company; both in terms of how we operate as Believe, and what we can offer to our clients, that being social media and YouTube partnership services. Our social media department is dedicated to helping our artists and labels effectively engage with their fan base and promote their releases online, which is vital in the modern digital industry.
> What direct-to-fan tactics does Believe use? What proportion of your team is dedicated to such activities?
We implement a variety of D2F tactics on behalf of our clients. We find the most effective techniques include: pushing pre-release orders with exclusive bonus items, limited edition physical products, and merchandise bundles; effective artist-to-fan email management as well as incentivising email sign ups by offering a free track; and using integrated music players across various social networks.
Besides these specific techniques, perhaps the best direct-to-fan tactic is to watch, listen and respond to what's going on between artists and their fan. And of course, spreading the word via streaming, social networks, and blogging is always a sturdy bet.
We have a fairly large dedicated department that focuses on these key strategies; and label managers are also trained to recommend their labels about various direct to fan tactics.
> Who needs labels, now artists have all the tools they need to do everything themselves?
In today's music business it is possible for artists to find success with or without a label. Both options work, but I would strongly argue that artists often need the guidance of a label to stay on track and to progress in their careers. They are also invaluable for contacts, investments, and to give a release some much-needed hype – if the label has a certain edgy appeal and cultural status that is.