Another RIP–And It's a Big One: Leonard Cohen Dead at 82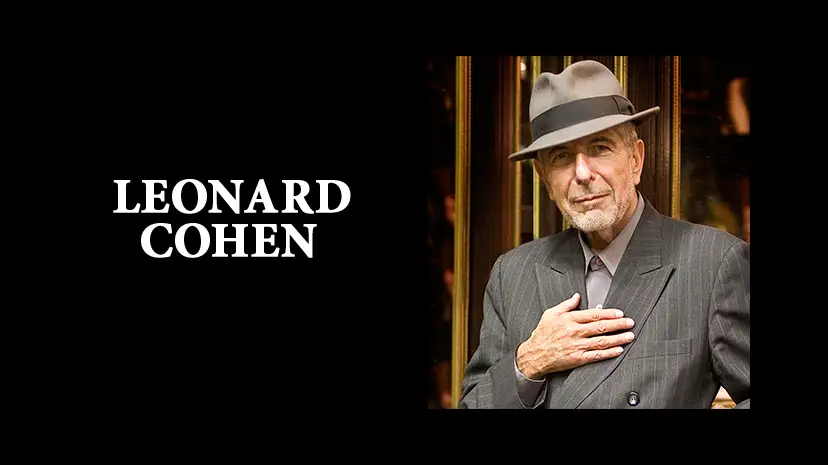 He did say he was ready to die.
And tonight, he did. Leonard Cohen was 82. [UPDATE: His son, Adam, confirmed today–November 11–that Leonard died on Monday the 7th.)
People who are much more versed in Cohenology than me will write plenty about his life and legacy (here, here and here, for example), but I have a personal story about the man I'll treasure forever.
Cohen came to major fame late in life. Although he'd carved out a respectable career as a poet, novelist and finally songwriter in the 1960s, things really didn't kick into gear until 1988 with an album called I'm Your Man. For reasons that are still a mystery to me, Columbia, his record label, decided to market it as some kind of synthpop record–seriously–to the alternative rock market. He was 54 at the time.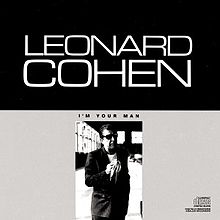 Thanks to songs like "Everybody Knows" and "First We Take Manhattan," the strategy worked. The decision was made to take him on a promo tour of radio stations. That included a visit to CFNY-FM in the spring of 1988. It was to be a live interview–what we used to called "The CFNY Live Mic"–and the person doing the interview would be me.
I'd heard of Leonard Cohen and understood that he was some kind of big deal. I knew that critics had gone nuts over Jennifer Warnes' 1987 album of Cohen covers, Famous Blue Raincoat, a year earlier and I vaguely remember my grade 9 English teacher using "Suzanne" as an example of modern poetry. Beyond that, though, I really didn't have a grasp of who this guy in the fedora was.
Cohen was led to the studio by the record rep, who was unusually reverential. Odd, I thought. I guess it's up to me to lighten things up. I can do that!
After a brief greeting, we were suddenly live. The only part of the interview I remember was the beginning.
Me: This is another CFNY Live Mic and in the studio with me today is Leonard Cohen, who has a new album entitled I'm Your Man.
LC: Hello.
Me: Would you mind if I called you "Lenny?"
Even though we were alone in the studio, I swear I felt everyone in his record label entourage–they were all lined up in the hallway–stiffen in terror. All the oxygen seemed to disappear from the entire building.
Cohen regarded me cooly with Spock-like raised eyebrows. He paused for what seemed like an eternity before taking a deep drag on his Gitane and then blowing the smoke of a thousand fires in my face. With my whole head enveloped in effluent,  he said very slowly and very deliberately, "Don't."
Message received and noted.
What a stupid-ass snot-nosed kid I was. That Cohen interview taught me to always, always be respectful when talking to an artist.
People are sharing the letter Cohen wrote to Marianne Ihlen, his musical muse and subject of his well-known song, "So Long, Marianne." In retrospect, he foreshadows his own death.
"It said, 'Well Marianne, it's come to this time when we are really so old and our bodies are falling apart and I think I will follow you very soon.
"Know that I am so close behind you that if you stretch out your hand, I think you can reach mine.
"And you know that I've always loved you for your beauty and for your wisdom, but I don't need to say anything more about that because you know all about that. But now, I just want to wish you a very good journey.
"Goodbye old friend. Endless love, see you down the road.'"
Here are some stats about Leonard's music:
His last three studio albums–including You Want It Darker, which just came out last month–all debuted at #1 in Canada.
In the SoundScan era–which is to say 1996 forward–Cohen has sold 1.5 million records in Canada.
So far in 2016, his songs have been streamed 7.5 million times. That number is climbing ever higher as I type this.
US since 1993 total 3.4 million units.
US streams: 69 million.
Cohen's own version of "Hallelujah" has sold 328,000 copies in the US.
Jeff Buckley's cover has sold 2.2 million and has been streamed 2.7 million times.
Further reading:
I leave you with this. (Via Michael)