Another Take on Unfortunate Sonic Coincidences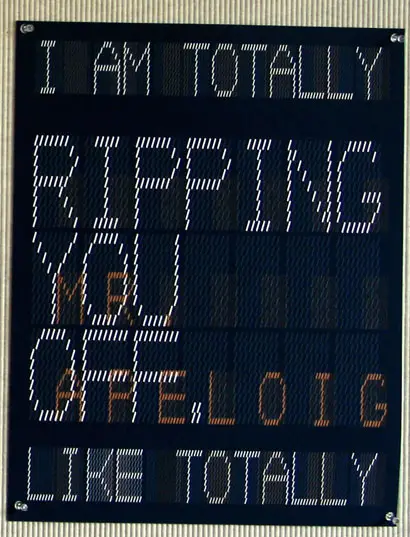 I did not rip off this image. Click to see where I got it. At least I'm giving credit, right?With plenty of talk on the Robin-Thicke-ripped-off-Marvin-Gaye-for-"Blurred-Lines" front, people are once again discussing songs that share sonic similarities.
As I've said before, there are only so many ways you can put the notes of the Western scale together to form pleasing combinitions.  And when you consider how many of those combinations fit the idiom of rock or pop, you're left with something very finite. With so many musicians working in pop and rock, it's inevitable that individuals are going to independently rediscover some of the best melodies and chord positions without ever being exposed to the original.
But before anyone jumps all over an artist because their song sounds like something that was written by someone else twenty or thirty years ago, just remember that not all sonic coincidences are plargiarism or ripoffs.  To prove plagiarism, you have to show intent.  Sometimes these similarities are just unfortunate coincidences.
This, however, is not necessarily an assessment of the "Blurred Lines"-"Got to Give It Up" controversy–the writers admit that the former was inspired by the latter–but it is a compositional fact in most cases. And the older rock and pop become, the more these coincidences will pop up.
When they do, there are often back room deals between artists, labels and publishers.  The conversations usually goes something like this.
Label 1:  "Hey, we've noticed that an upcoming single by [insert name of artist here] has certain melodic qualities that are very similar to [insert song title here] by [your artist].  Please believe that this was totally unintentional and we're sorry for any offence.  In exchange for you not suing us, we'd like to negotiate a generous secret fee or songwriting credit for the composers of your song.  What do you say?"
Label 2:  "Yes." 
This happens a LOT more than the general public realizes.  Trust me on this. I know people who continue to be paid handsomely for songs they didn't write.
NPR looks at the whole concept of "haven't I heard this song before" in this post.  Give it a read and think about it the next time you hear what appears to be an unfortunate sonic coincidence.
Over the last couple of weeks, the sounds of pop's biggest hits have been distractingly familiar. Almost as soon as it hit the Internet, "Roar," the brand new smash by Katy Perry, was accused of sounding an awful lot like the recent song "Brave," by Sara Bareilles. A legal dispute now surrounds the No. 1 song in the country, Robin Thicke's "Blurred Lines," over its similarity to "Got to Give It Up," the 1977 hit by Marvin Gaye.
Today on All Things Considered, NPR's Neda Ulaby talks with NPR Music pop critic Ann Powers about the history of pop sound-alikes. "Songwriters have borrowed from each other, played off each other. People have claimed the right to songs in the public domain," Ann says. "This is part of the art of pop."
But not all borrowing is equal. This got us thinking about the different ways musicians act as mimics.