Another Top-Earning Dead Celebrities List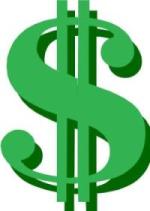 I'll save you the suspense: the top-earning dead guy this year is Michael Jackson. And with the trial of his doctor happening in the lead-up to Christmas, this is going to be another good season for the guy. Too bad he's not around to enjoy it.
Here's the full list according to Forbes:
1. Michael Jackson ($170 million): Cash goes to the estate.
2. Elvis Presley ($55 million): Cash goes to the estate.
3. Marilyn Monroe ($27 million): Cash goes to Authentic Brands, who bought the rights from her estate.
4. Charles Schultz ($25 million): A company called Iconix owns 80% of the Peanuts strips and maintains most of the 1,200 licensing agreements for characters like Charlie Brown, Snoppy and Woodstock.
5. (Tie) John Lennon ($12 million): I thought it would be more, but Yoko ain't hurtin'.
5. (Tie) Elizabeth Taylor ($12 million): White Diamonds perfume is a big seller. Just wait until her jewels get auctioned off next month. That could bring in another $30 million alone.
7. Albert Einstein ($10 million): Disney earns a lot from its Baby Einstein products. His estate also earns money from Chrysler, Nintendo and others.
8. Theodor "Dr. Seuss" Geisel ($9 million): The Grinch Who Stole Christmas just keeps giving and giving and giving…
9. (Tie) Jimi Hendrix ($7 million): The estate continues to pimp him out. His latest endorsement? HP Sauce.
9. (Tie) Steig Larsson ($7 million): Just wait until Hollwood remake of The Girl With the Dragon Tattoo opens next month.
More on the list here.