Another twist on the word "Saskadelphia"
By now, you know all about The Tragically Hip's Saskadelphia record, which features tracks recorded in 1990 but were never used on the Road Apples album. And you may have heard the origins of the name, too.
Rob Baker explained it to me this way: "When we were on tour, we'd often wake up not knowing which city we were in. 'Where are we?' someone would say. And one day, the answer came back: 'I think we're in Saskadelphia.'"
Ryan, a frequent reader of these pages, was triggered by that word: Saskadelphia. He knew he'd seen it somewhere before. And he was right.
If we look on the second album by Canada's Shadowy Men on a Shadowy Planet, Sport Fishin': The Lure of the Bait, The Luck of the Hook from 1993, you'll see that track 19 on the CD is entitled "They Don't Call Them Chihuahuas Anymore." They shot a video for the track. And at 1:55 in, we see this.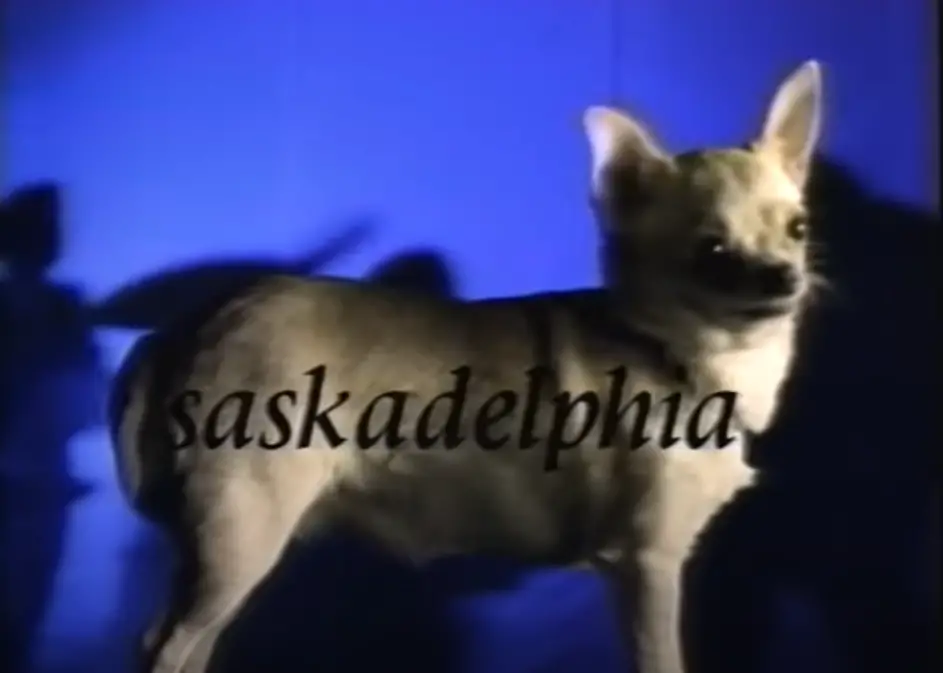 I wonder if there's a connection of any sort?