Another update on the CFNY Spirit of Radio documentary
It's all coming together.
Last fall, we embarked on a mission to turn CFNY's "Spirit of Radio" years (1978-1992) into a documentary. It was a special time in radio and music. It needs to be documented.
We're almost done conducting interviews with people crucial to the story, an odyssey that has involved lugging our cameras and gear from Toronto to Vancouver, San Francisco, Los Angeles, Las Vegas, London, Glasgow, Liverpool, and Manchester.
We've been back in Toronto over the last two weeks with the majority of interviews happening at the El Mocambo (thanks, Mike!). We spoke with Live from London Man Lee Carter, Garry Topp of The Garrys promotion team, Dani Elwell, Clayton Peters (brother of Russell), and Lorraine Segato of Parachute Club, among others. We are also invited into the home of Martha Johnson and Mark Gane of Martha and the Muffins.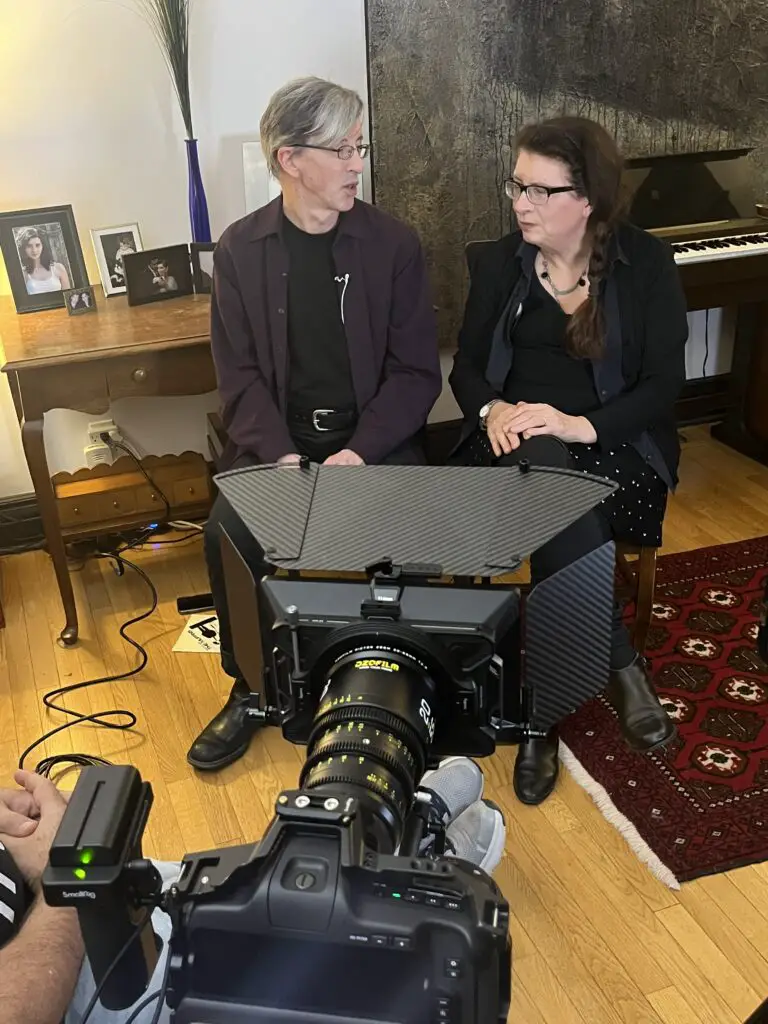 We also ventured out to Kitchener this week to speak with Sandy Horne of The Spoons, former music department assistant and on-air guy, Kneale Man, and Masters and Moderns host David Haight.
There are still a few more people (former staff, mostly) we need to talk to and those interviews will be conducted over the next month or so. The current mission to snag a few minutes with Depeche Mode while they're on tour. Can we get anyone from U2? We'll see. And we're sorting out a chat with Geddy Lee and Alex Lifeson to give us the real story behind their song, "The Spirit of Radio"–which was written about us back in 1980, not the other way around as some people believe.
We have terabytes and terabytes of 4K video. We're also working on the parts of the story. We MUST hand in the finished product on November 4. If all goes well, the premiere will be sometime in early March 2024.
Previous updates on the doc can be found here and here.
Questions or comments about the doc? Shoot them my way: [email protected]