Anthrax gets into the bourbon game
Once upon a time, it was rare for to see an adult beverage branded with an artist's name. No more. Everyone is into the booze game with beer (Iron Maiden, AC/DC, etc.), wine (Tragically Hip, Dave Matthews, and too many more to mention), and spirits such as whiskey, rum, vodka, and so on.
Anthrax is the latest to market its own bourbon which they call The Healer, a name inspired by Dimebag Darryl, who insisted on the healing power of alcohol. Yes, he believed that. Actually, this is the band's third bourbon, a follow-up to Indians (2014) and The Devil You Know (2015).
The hooch is a limited-edition release produced by a Hudson Valley distiller called Hillrock Estate. It runs 115.6 proof can retails for US$140. Learn more here.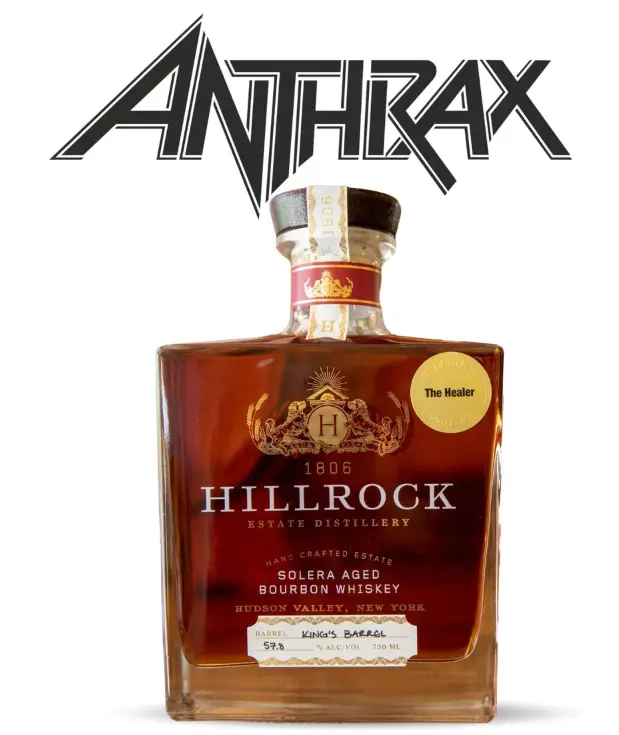 (Via Loudwire)