What if the Anvil Documentary Were Written as Thelma and Louise? Take a Look at My Way.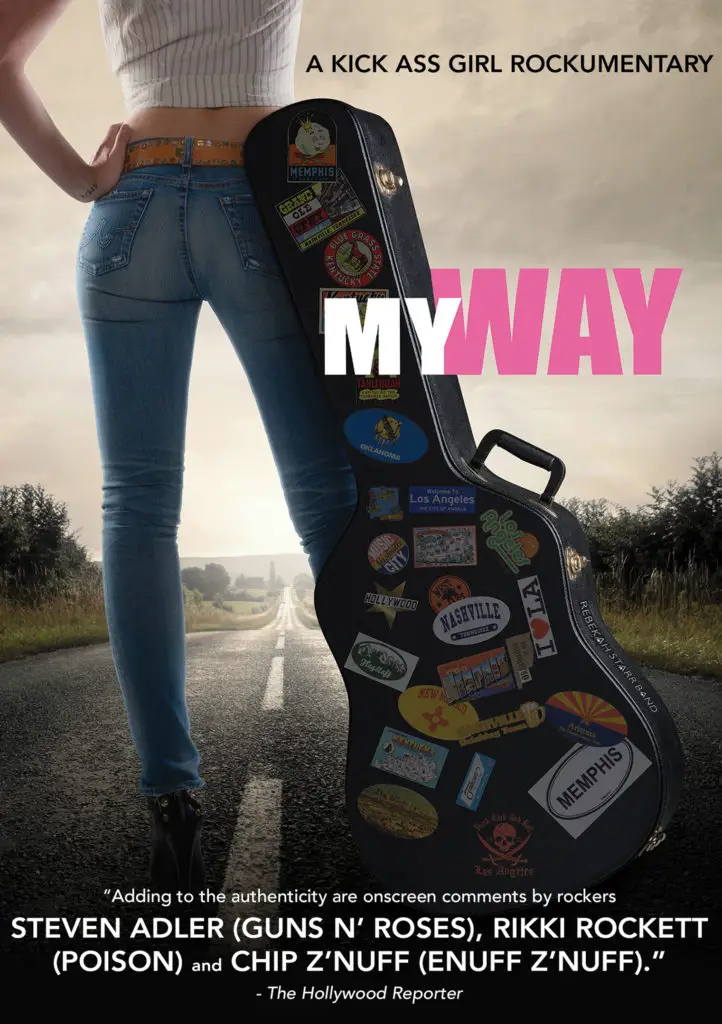 Rebekah Starr–a real person, by the way–is stuck in a dead-end midwestern existence. Then one day, she musters up the courage to ditch her job, pick up her guitar and declare that she's moving to LA to make it as a musician on the Sunset Strip. The trip, taken with her Estonian tambourine-playing friend, Annika, gets weird. Fast.
That's what happens when your band is made up of just guitarist and a tambourinist, both of whom are bordering on kind of weird desperation/determination. The result is fun, feisty and feminist.
Rebekah's marriage is failing, which doesn't help the cause. But some of their adventures are actually pretty awesome, especially when they start meeting up with some real-life rock stars on the Strip.
Watch the trailer below and learn more about My Way here.
My Way Theatrical Trailer from Vinny Sisson on Vimeo.